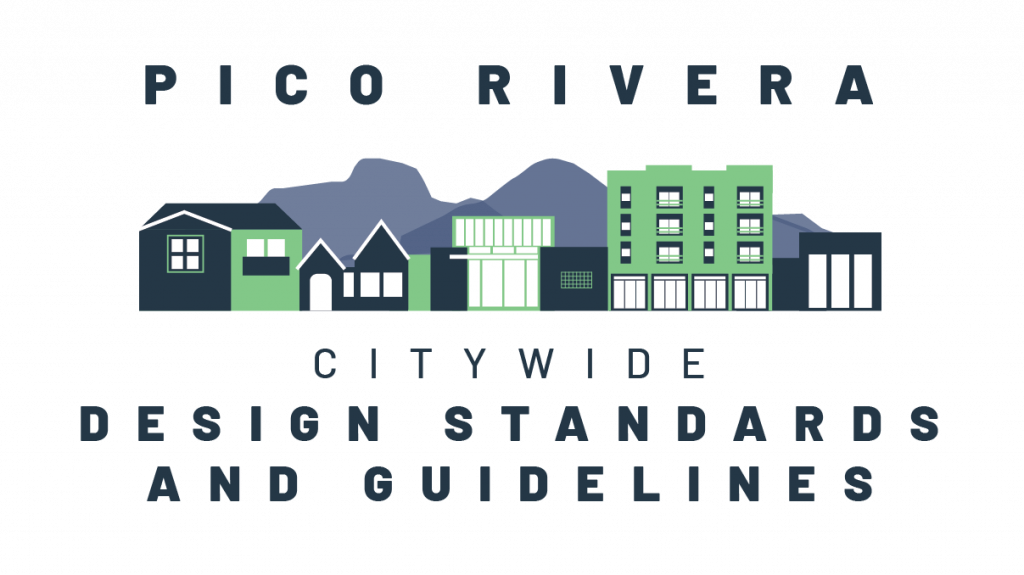 Community Design Standards and Guidelines for Residential, Commercial, Industrial, and Mixed-Use Developments
Project Overview
The City of Pico Rivera is starting a process to develop citywide design standards and guidelines for residential, commercial, industrial, and mixed-use developments. The purpose of this project is to create a robust set of design standards that will be consistent with State law aimed at addressing the housing shortage and create design guidelines that will shape the design of future development in the city consistent with the community's vision and goals.
What are Objective Design Standards?
Design standards that are "objective" are those that are measurable, verifiable, and knowable to all parties prior to a project submittal to the City. A planning review process based on objective design standards involves no personal or subjective judgment by a public official.
Why have Objective Design Standards?
Objective design standards create a more efficient and predictable path to planning approvals for new development projects, providing applicants and developers with a clear understanding of the City's expectations for development. Objective design standards also allow the City to streamline development of new multi-family and mixed-use residential housing projects in compliance with Senate Bill (SB) 35 (Government Code Section 65913.4) and the Housing Accountability Act, as amended in 2019 by SB 330, to enable quicker processing times for applicants while also ensuring projects achieve a desired level of quality for the physical environment.
Want to learn more about objective design standards? Click to read the State of California's Objective Design Standards Toolkit.
What are Design Guidelines?
Design guidelines convey general policies about the design of alterations to existing structures, additions, and new construction. Design guidelines are recommendations and subjective, defining a range of appropriate responses to a variety of specific design issues.
Why have Design Guidelines?
Design guidelines help establish cohesive design principles for different types of developments in the city. The guidelines will help identify common design goals to strengthen and develop the desired character of Pico Rivera. Design guidelines can be used for single-family, commercial, and industrial projects in the city.
How are Design Guidelines Different from Objective Design Standards?
Design guidelines provide direction to applicants and City staff when reviewing projects but are generally vague and open to interpretation. A key difference between guidelines and standards is their level of enforceability. In general, objective design standards are requirements (e.g., "shall" or "must"), and guidelines are recommendations (e.g., "should" or "may").
Project Documents
Community Working Group Meetings 

Meeting #1- February 8, 2023
Community Events
Visit our Parkside Open House at the Pico Rivera Easter Eggstravaganza on Saturday, April 8, 2023! Click on the flyer below for more details.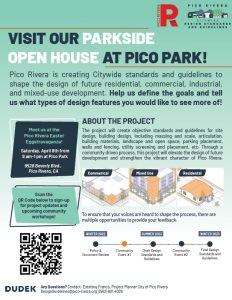 How to Get Involved!
Your voice matters! Your feedback will help shape the process and define the future of building design in the city. City staff will post all community outreach efforts and opportunities for community feedback on this page. Please check back for updates soon!
Sign up for our mailing list to get updates of upcoming meetings and ways to engage!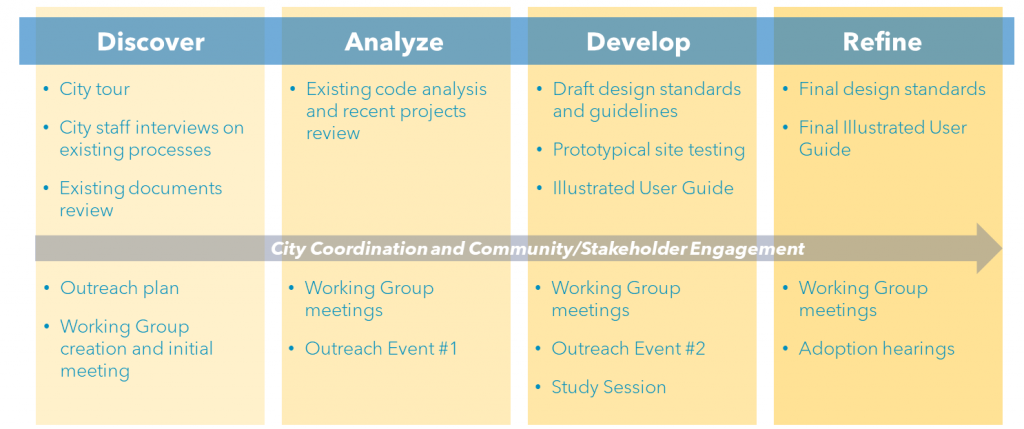 Project Team
The consultant team for this project includes Dudek, a planning and urban design firm, with community engagement support from the Los Angeles Neighborhood Initiative (LANI), a neighborhood revitalization-focused non-profit.
City of Pico Rivera staff, Estefany Franco is the project manager. For any questions regarding the project you can email DesignGuidelines@pico-rivera.org or call (562)801-4026.