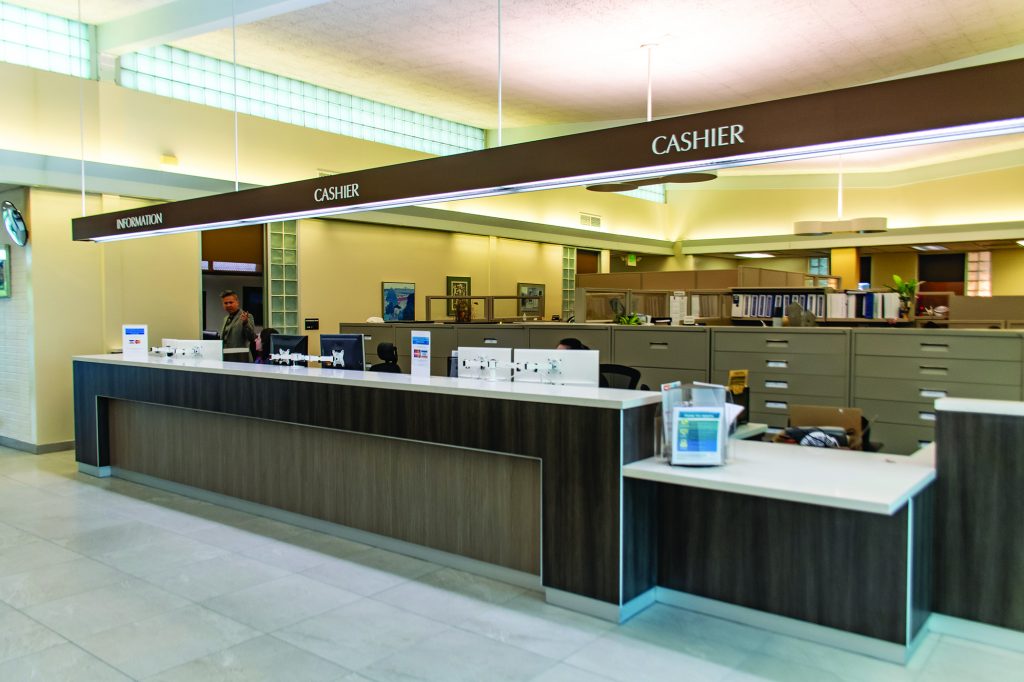 City Hall is now open following months-long construction work on American with Disabilities Act (ADA) improvements to City Hall and City Hall West.
Last year, City Officials approved the ADA Project with funding from the Community Development Block Grant. The improvements address ADA deficiencies that were identified in portions of the public restrooms, lobbies, paths-of-travel, and parking lots at City Hall, and City Hall West.
The completed work on City Hall and City Hall West included behind-thescenes work such as the reconstruction of partitions, plumbing, interior finishes, electrical and HVAC modifications, doors, flooring, ceilings, and millwork. Most noticeable to the work are the ADA countertops that are now wheelchair accessible both at City Hall West and City Hall.
The City Hall parking lot also received new asphalt, sidewalks, curbs, and curb ramps. More work is scheduled in the coming months, including new sidewalk at the west entrance to the building.
Meetings of the City Council have returned to the Council Chambers for the time being, until construction of the Council Chambers begins sometime next year.
For additional information regarding the upgrades at City Hall, call
562.942.2000.