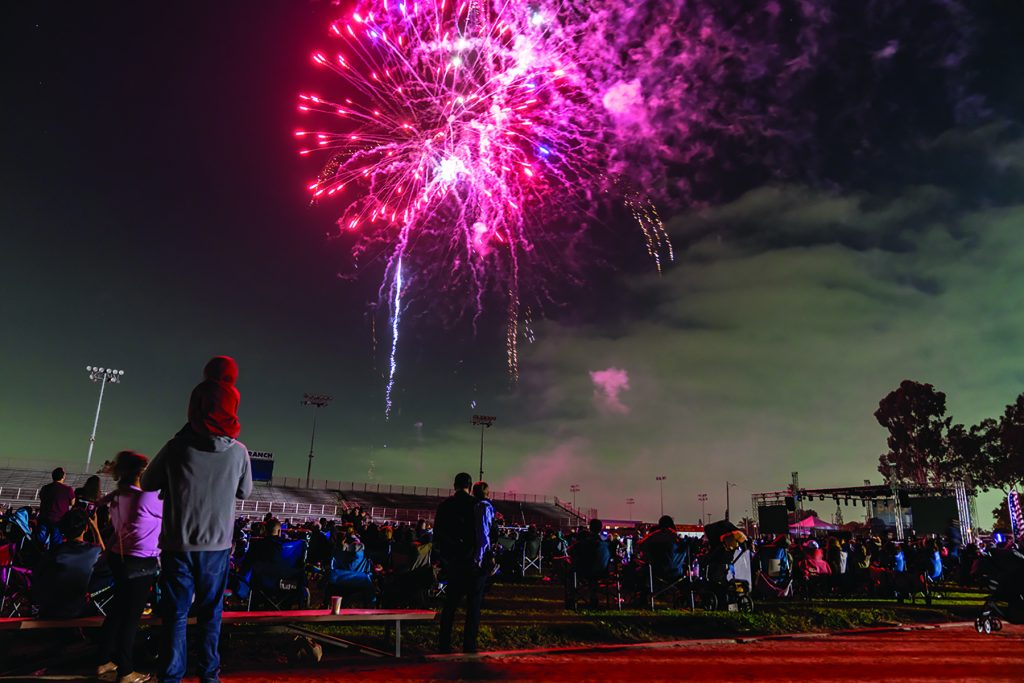 Everyone is invited to enjoy an evening of fun, food, and fireworks as the annual Fireworks Spectacular returns to El Rancho High School on Saturday, July 1.
The Spectacular begins at 5:00 p.m. with inflatable amusements, food booths and other family-friendly activities. The evening will include live entertainment by Suave the Band, who will be taking the stage from 5:30 p.m. to 7:30 p.m., and Klymaxx will be  performing their mega-hits of the 80's and 90's from 8:00 p.m. to 8:45 p.m. The evening will conclude with the annual Fireworks Spectacular show lighting up the skies above Pico Rivera at 9:00 p.m.
Attendees are invited to bring blankets and lawn chairs to set up mon the football field to enjoy the live entertainment and the Fireworks Spectacular. For everyone's safety and enjoyment, alcohol, personal fireworks, barbecue grills, and open flames will not be allowed in or near the event area. Dogs and other pets will also not be permitted at this event. Entrance to the event and seating area is free, with a nominal fee for food and some
activities.
For further details about this event, call the Parks and Recreation Department at 562.801.4430.