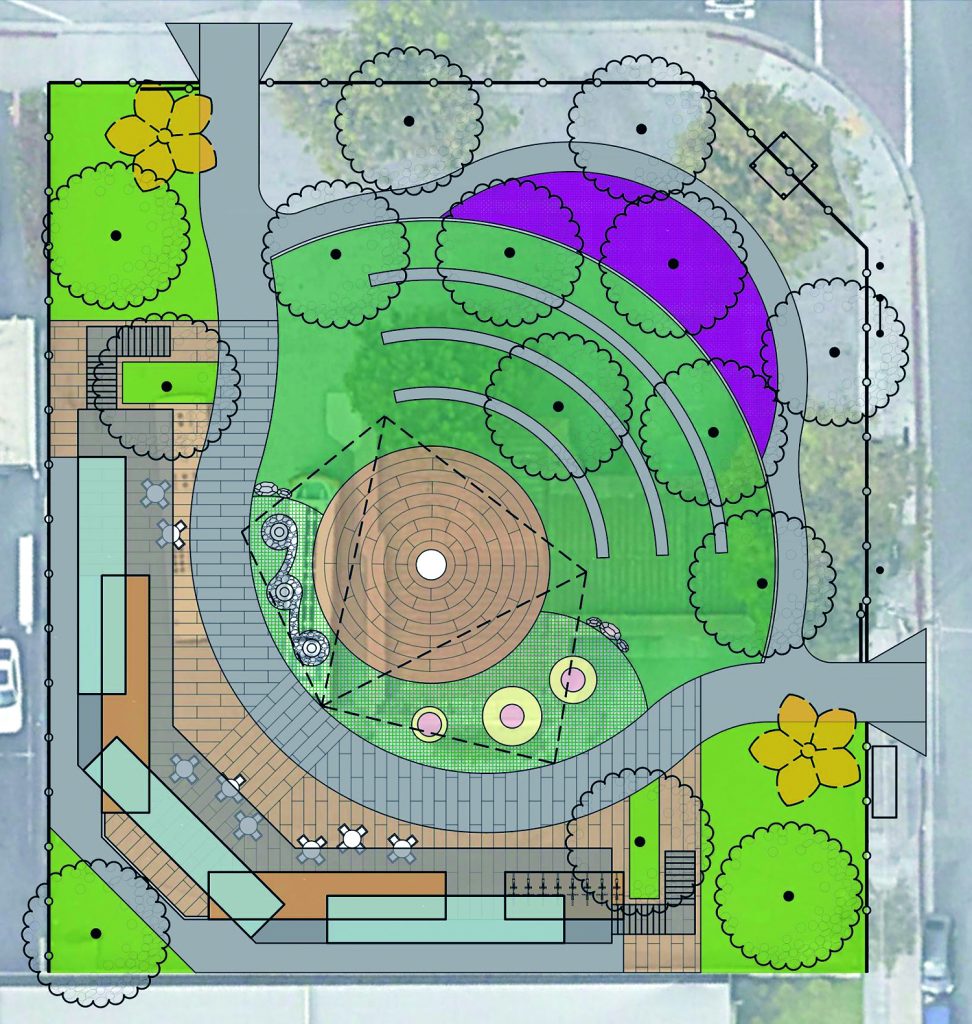 In a check presentation ceremony held last month, United States Congresswoman Linda T. Sánchez, 38th District, presented City Officials with a check for $1.05 million to go towards the City's Pedestrian Active Depot Project.
The Passons Active Depot Project, or the PAD, is the City's plan to transform the dilapidated Montebello Bus Lines Terminal, located at the corner of Passons Boulevard and Jackson Street, into a passive use park. Plans include 14 new canopy trees and drought resistant native landscaping, a grassy knoll and performance amphitheater, decorative fencing, creative solar panel shade structures, community based artwork, children's play areas, free Wi-Fi hotspot and architecturally designed shipping containers to be used as flexible community space.
The PAD will offer a great new green space for our residents and visitors alike. Families and Seniors will be able to take walks with a new small walking path, and there will be relief stations for man's best friend. Local bikers will also have an opportunity to use this space as a resting spot and tune up station. Last year, the City received a $1 million grant from the Los
Angeles County Regional Park and Open Space District to acquire the property.
The acquisition process is currently in progress with the City of Montebello, with construction set to begin within a year.