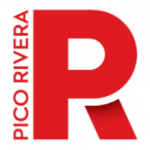 COUNTY COVID-19 RESTRICTIONS EASED
State Puts Los Angeles County in Yellow Tier
Last month, State officials moved Los Angeles County into Yellow Tier, the least restrictive tier, as the County met the threshold of 1.6 new daily cases per 100,000 residents.
As of this writing, Los Angeles County has a little more than 1.2 million County residents that have tested positive. From April 5 to May 5, only 94 positive cases were reported in the City of Pico Rivera. During this same period last year, the initial outbreak of the pandemic, the City had a total of 230 positive cases. To date, more than 11,100 City residents have tested positive for COVID-19 since the first case was confirmed back in March 2020.
The updated Order by the County updates the recommendations for all private-public gatherings. Private gatherings continue to be discouraged while the County and State are working to vaccinate all residents. However, private gatherings are allowed with a maximum of 50 people, and private outdoor gatherings will be permitted with a
maximum of 100.
Restaurants are back to offering both indoor and outdoor dining along with take-out and delivery options. Indoor dining will be offered at 50% capacity, with a maximum of six people per table allowed. Bars that do not offer meal service are allowed to operate with a maximum of 25% capacity or 100 people, whichever is fewer. Breweries and Wineries will now be able to operate indoors with 50% capacity and outdoors while serving alcohol with or without food service. Outdoor television viewing is now permitted under the new tier.
With the latest health order now in effect, City Hall recently opened its doors to residents and is now available for indoor services (please see page 2 for details). The City's athletic fields will be open for use later this month and open for competitive use by our local sports organizations.
The City's Summer Camp program has returned this year with limited capacity while adhering to County Health protocols. All Park Community Centers will remain closed through the Summer.
Despite most restrictions being lifted, County Health Officials still caution residents about the risk of COVID-19 as bordering states see a rise in infection rates. County Officials also recommend vaccinations for all eligible and for everyone to continue to follow Health Order protocols of social distancing and wearing a mask, even if they are fully vaccinated. At the time of publication, this was the most current information regarding the State's and County's Health Orders. For the most up-to-date information about State and County measures, including the current County Health Orders, visit picoriverastrong.org or the City's website at pico-rivera.org and click the Coronavirus (COVID-19) Information tab located on the right of the web page.
Last modified: 07/01/2021