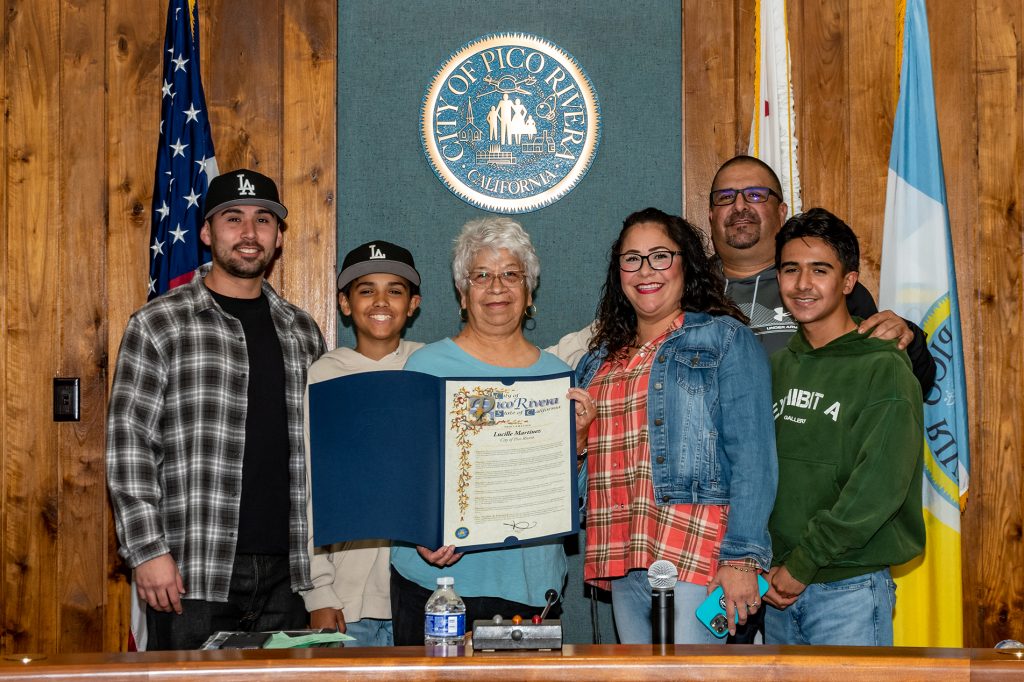 For over 19 years, one individual has crossed thousands of students on a daily basis, providing a smile and safety. Lucille Martinez announced in December that she was retiring from the City's Crossing Guard Program, and leaving her post at Rex Road and Passons Boulevard.
Lucille started in September 2003, after her then employer announced several layoffs from the company. She applied and was accepted to be a Crossing Guard. Her first assignment was at
La Docena and Passons Boulevard, crossing students attending Magee Elementary. She was then assigned to Pio Pico Elementary at Paramount and Ibsen. Her final assignment was at Rex Road and Passons Boulevard, crossing students attending Rivera Elementary and Rivera Middle School.
During her time, she has seen many students grow up from being in a stroller to graduating high school. In fact, some graduates have made it a point to visit Lucille at her post while they are in town.
Aside from crossing students, she was a good listener for both students and parents. Lucille always provided a smile to a child who had a rough morning.
During last month's City Council Meeting, the Pico Rivera City Council recognized Lucille for her years of service as a Crossing Guard and congratulated her on her well-deserved retirement.