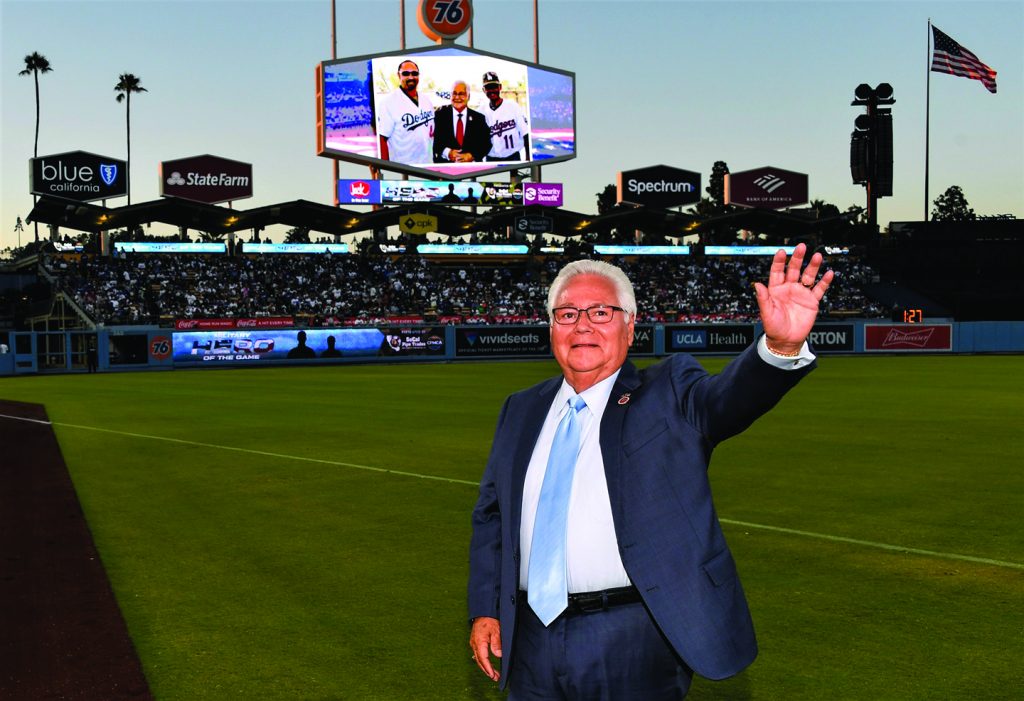 The Los Angeles Dodgers honored two City of Pico Rivera Veterans during pre-game ceremonies held last month as part of their Military Hero of the Game salutes. During each home game, the Dodgers invite a Military Hero of the Game to be honored for his or their service to our country.
Former City Councilmember and current State Senator Bob Archuleta was recognized for his service in the United States Army.
Senator Archuleta served with the 82nd Airborne Division. He was also a past presidential appointee to the Board of Visitors at the United States Military Academy at West Point under President Barack Obama. Senator Archuleta is no stranger to Pico Rivera; he is still a proud resident while serving the City included in the 30th California State Senate District.
Javier Curiel, a long-time resident of the City of Pico Rivera was also recognized for his service with the United States Army. Mr. Curiel served with the 173rd Airborne Brigade Sky Soldiers. He served in Vietnam from May 1965 to March 1966. Mr. Curiel was honorably discharged that same year; however, he continues his service to his country by honoring past and present veterans as part of the AMVETS Honor Guard. Mr. Curiel proudly attends the City's Memorial Day Ceremony with the AMVETS each year.
We congratulate these veterans for their recognition by the Los Angeles Dodgers, and we are forever grateful for their service.