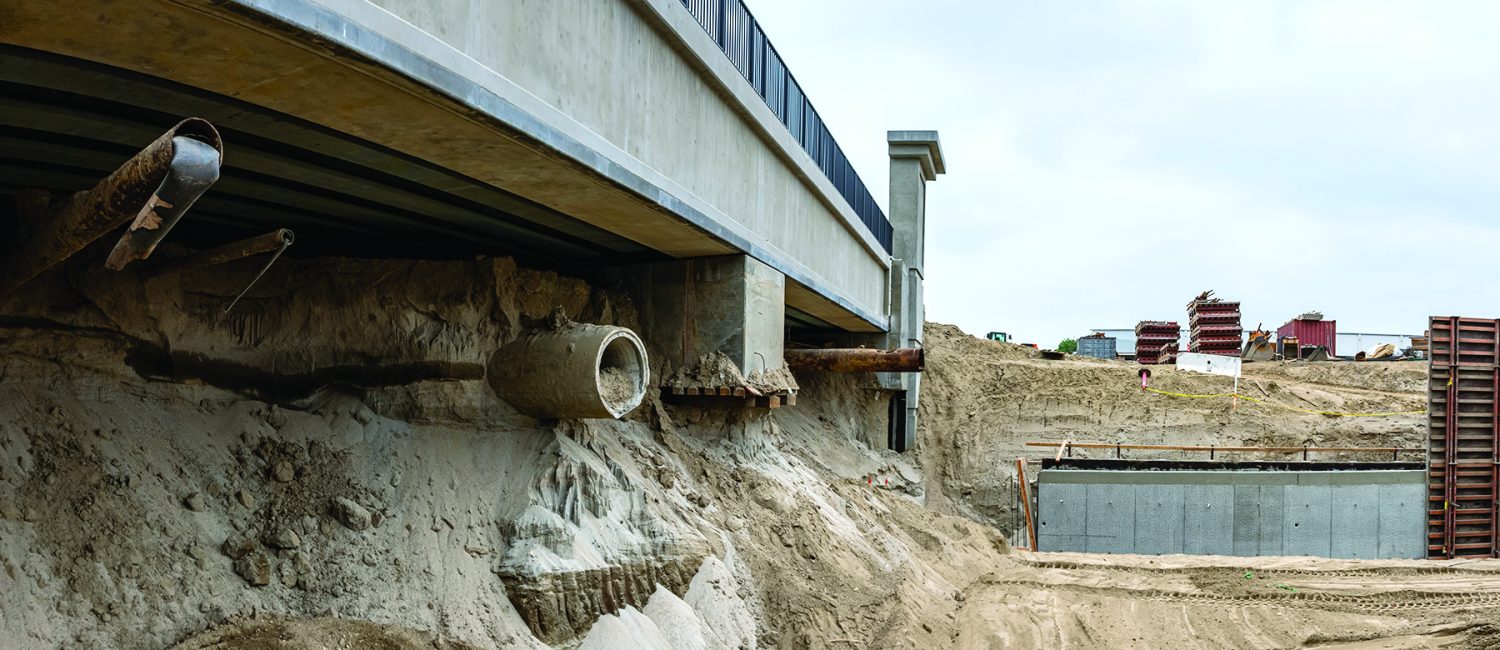 Durfee Grade Separation Update
Construction of the Durfee Avenue Grade Separation Project continues with more visible progress.
Last month, excavation began underneath the bridge as construction of the new road begins.
Durfee Avenue will remain closed until June 2022 when the new roadway is anticipated to open to all traffic. Currently, access to businesses located on Durfee Avenue near the closure that are allowed to operate per the latest Health Orders are not impacted by the road closure and access is available at all times.
For more project information, residents may call the Project Helpline at 888.ACE.1426, by visiting the project website at theaceproject.org or by following along with the progress of the project on Twitter at @DurfeeGS.
Last modified: 07/01/2021