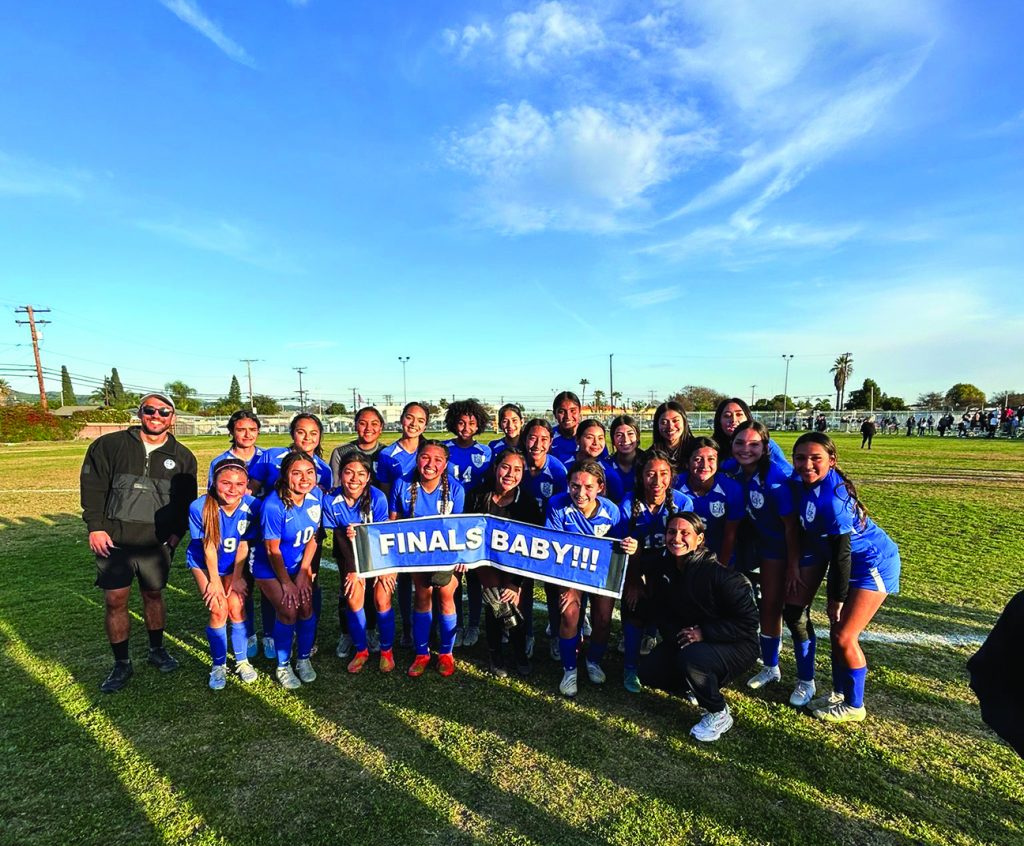 What a year it was for the El Rancho Girls Soccer Team. For the first time in their history, the team advanced to the CIF finals and the first time ever going to State Regionals Semi-finals.
The girls' soccer team had an incredibly impressive record of 19 wins and 8 losses, scoring 82 goals for the season. The team had reached the CIF playoffs each season since 2019 but had not advanced to the finals until now.
Another accomplishment this season was defeating La Serna High School one of two matches this season. A great accomplishment since La Serna had never lost to any team during the regular season in the Del Rio League.
On the road to playoff advancement, the girls' soccer team defeated Tahquitz High School in the first round of CIF, Saint Paula in round two, Viewpoint in the quarterfinals, and Cerritos High School in the semi-finals. Reaching the final round of the CIF playoffs for the first time in the team's history, they suffered a loss against Western Christian High School. However, despite the loss, they became runners-up in the playoffs and went off to round one of the CIF State Regionals where they played against the Girls Academic Leadership Academy and were victorious with a score of 3 to 1. Advancing to the second round, the next team was Hemet High School. With a final score of 4 to 1, Hemet took the win and advanced while the El Rancho Girls Soccer team's historic season came to an end.
The team is comprised of 18 talented players, seven of which are graduating seniors, six sophomores, and four juniors. Like a professional team, three additional players from the Junior Varsity team were called up and added to the roster for the playoffs.
With this historical season now in the books, seniors Jennifer Ortega and Crystal Moreno will continue to play soccer at the collegiate level with both committed to play at Cypress Community College, while team captain Yammile Picon has Division 1 Soccer Scholarship offers on the table and is currently deciding where she will be attending after she graduates.
Assistant Coach Stephanie Galvan who has been a coach with the team for the past five seasons and was a key figure in getting the girls' team to the CIF finals and state semi-finals, was recently named Head Coach of the Girls' soccer team.
Congratulations to all the players and coaching staff on an amazing season.