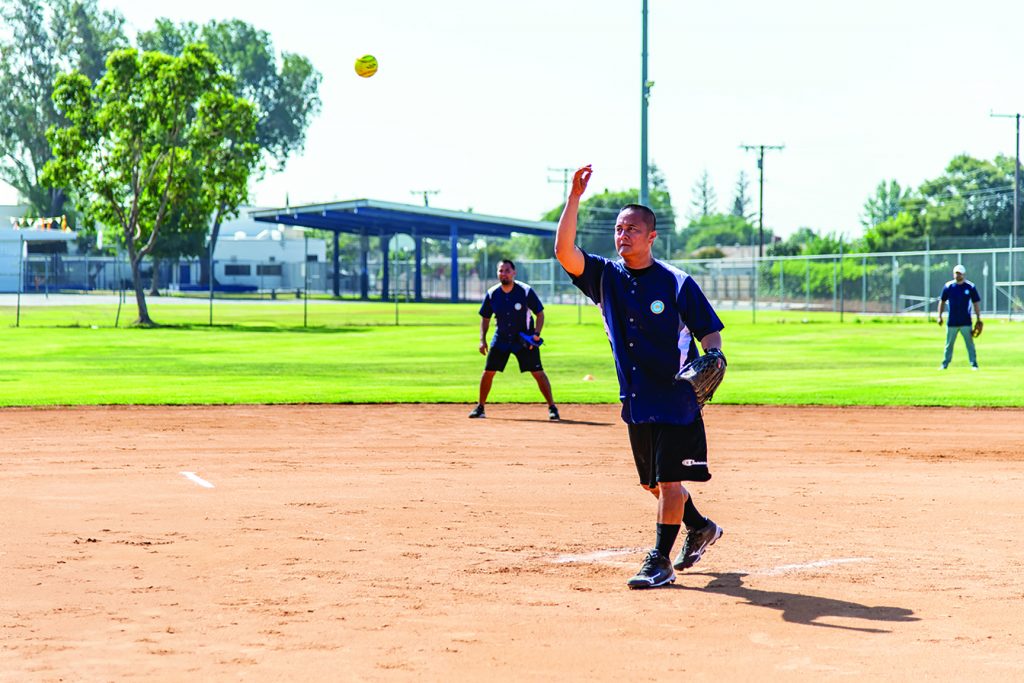 The Pico Rivera Go Getters continued with their annual tradition of playing the City's Teen Club and City Staff in a friendly game of Softball.
The Go Getters first visited Rio Hondo Park to take on the Pico Rivera Teen Club. In a 7-inning battle, it looked like the Go Getters were going to take the win until a walk-off grand slam secured the win for the Teens. It was then off to the home field for the Go Getters to take on City Staff. In their 24th meeting, it was a back-and-forth battle until the Go Getters took a commanding lead and ended up winning the game 14-10. The Go Getters improved their record to 13 wins and 11 losses against the City Staff team.
Despite the wins and losses, this annual game with the Teens and the City is a fun experience for all involved, and something that all the participants look forward to each year.
For information on Go Getters softball, call the Senior Center at 562.948.4844.