Saturday, October23
5:30 – 8:30 p.m.
Smith Park
6016 Rosemead Boulevard
Pico Rivera, CA 90660
Smith Park will once again turn into Halloween Central as the City's annual Halloween Spooktacular returns on Saturday, October 23 from 5:30 to 8:30 p.m.
The haunting evening will include amusements, food, carnival-type games, along with Mad Scientist hands on crafts, and other ghoulish surprises for the whole family. A new addition to this year's Halloween event is a Spooky Corn Maze for those who wish to find their way through a maze full of spooky surprises.  As always, admission to the event is free with a small fee for games, amusements, and food.
Throughout the evening, children will be screaming with delight as they scramble through the Trick-or-Treat Village collecting devilish delights along the way. Halloween bags will be provided for children to collect their Halloween treats (while supplies last).
The popular Halloween costume contest gets underway at 5:00 p.m. with contestants vying for the title of "Cutest", "Scariest" or "Most Creative" in seven age appropriate categories – 2 years and under, 3-5 years old, 6-8 years old, 9-11 years old, 12-14 years old, and 15 – 17 years and old, and Adult & Family/Group. Winners will receive a Halloween medal.
Costume Contest Times
5:30 p.m.      2 yrs & under
6:00 p.m.      3-5 yrs
6:30 p.m.     6-8 yrs
7:00 p.m.     9-11 yrs
7:30 p.m.     12-14 yrs
8:00 p.m.     15-17 yrs
8:15 p.m.      Adult & Family or Group
The Halloween Spooktacular promptly vanishes at 8:30 p.m.  For more information about the event, call 562.801.4430.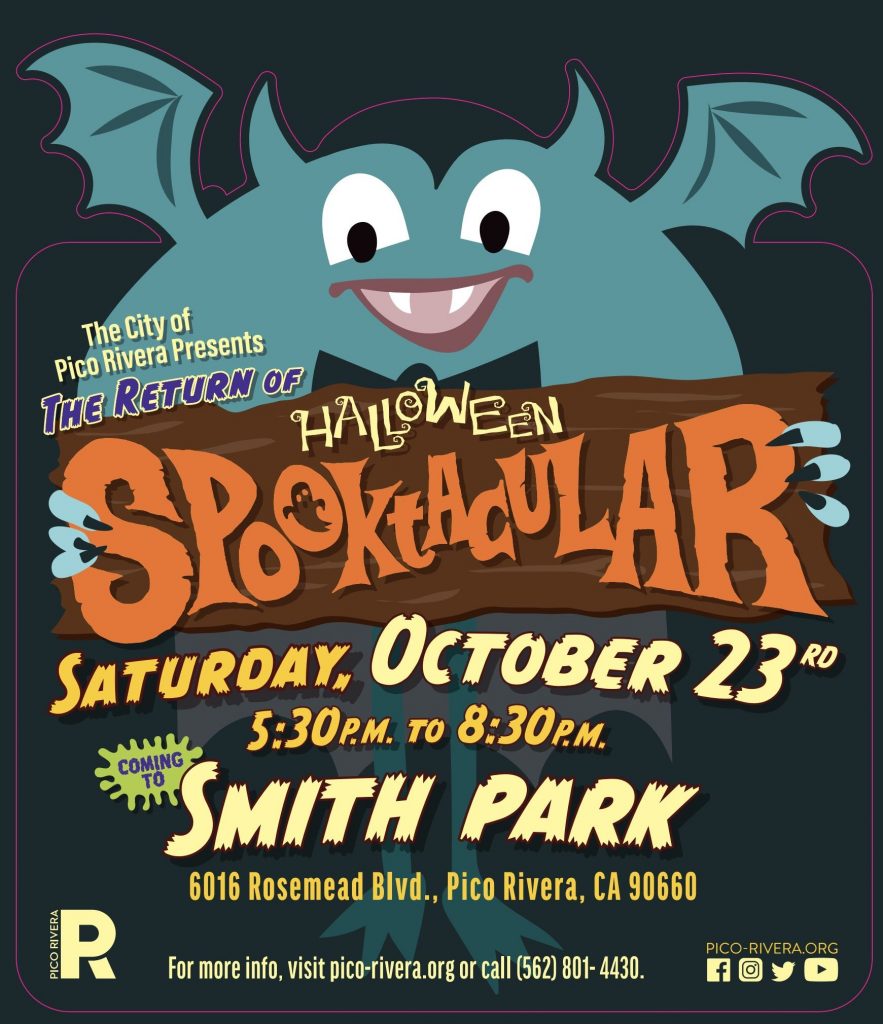 Efrain Lee 
Supervisor
9528 Beverly Boulevard 
Pico Rivera, CA 90660 
(562) 801-2166 
(562) 801-4306 Fax 
Email: elee@pico-rivera.org