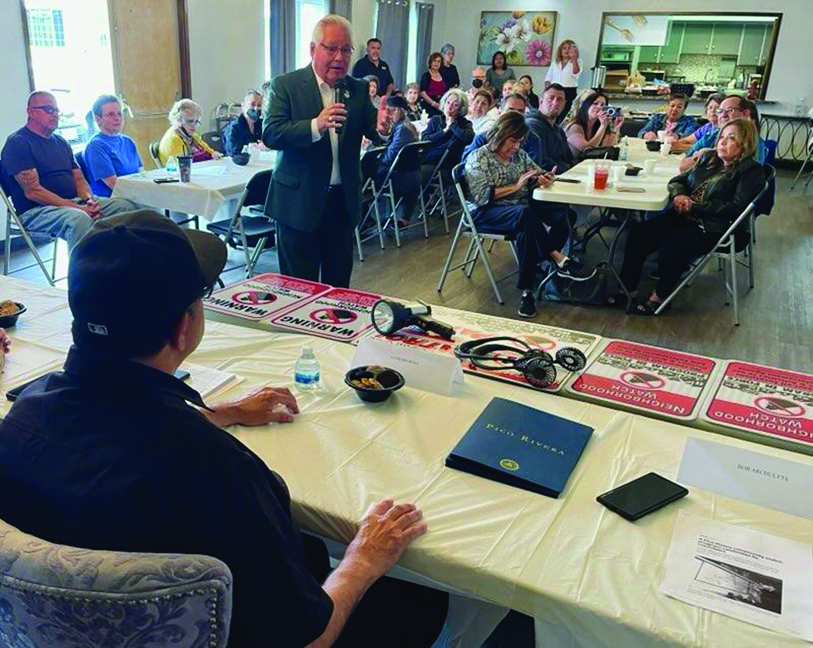 Last month, a community came together to celebrate and recognize the efforts of some very special volunteers. These aren't your ordinary volunteers, they are more like volunteers on patrol.
Ten volunteers make an entire mobile community safer with their organized neighborhood watch group. Since 2021, this group of volunteers has been patrolling the Villa Nova Mobile Home Park, bringing a sense of safety and security to the residents of the park. Since its formation, the watch group's calls for service to the Pico Rivera Sheriff's Station for the mobile home park have decreased as these volunteers keep a watchful eye for any nefarious activity. Any crimes that are being committed are reported to the Sheriff's station immediately by any one of the volunteers patrolling.
During a ceremony held at the mobile home park last month, the volunteers were recognized by local and state officials, along with the Captain of the Pico Rivera Sheriff's Station. Included in the recognition was group founder and commander Alfredo Rosa, who has prioritized ensuring the safety of all the residents inside Villa Nova Mobile Home Park.
Creating a neighborhood watch group for your neighborhood is easy. Many neighborhoods are encouraged to create watch groups to make not only their neighborhood safe but the City of Pico Rivera safe.
For information on forming a neighborhood watch group, contact the Pico Rivera Sheriff's Station at 562.949.2421.