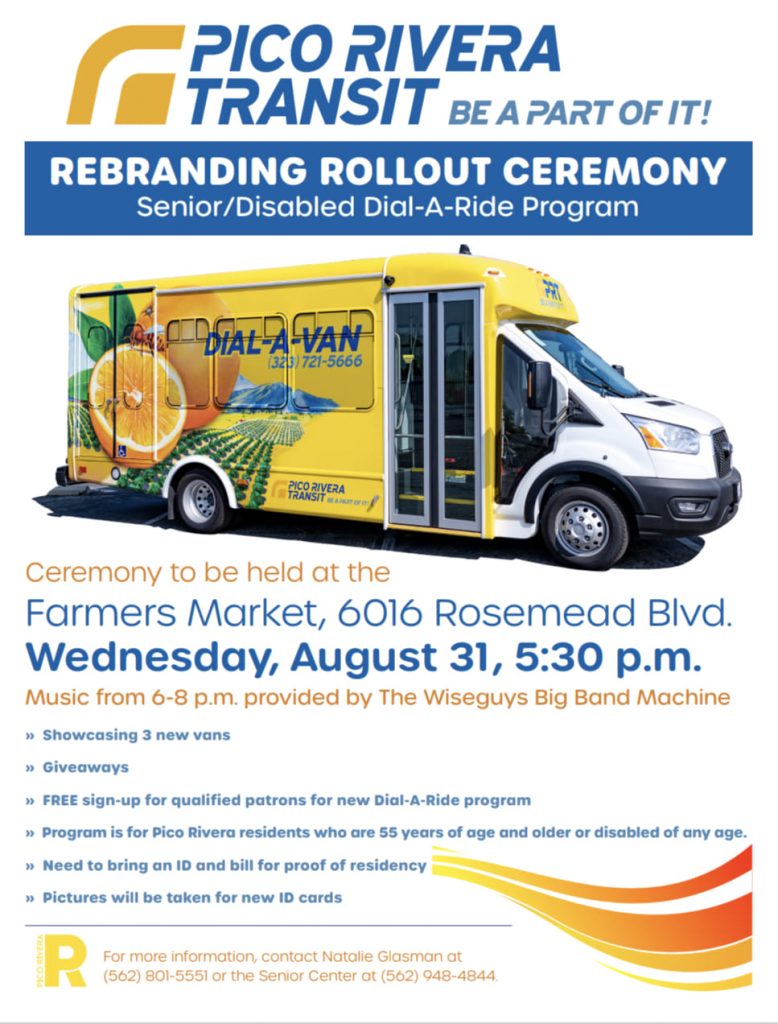 Join us at this Wednesday's Farmers Market at Smith Park as we host our Rebranding Rollout Ceremony for our Senior/Disabled Dial-A-Ride Program!!!

The ceremony will include live music by The Wiseguys Big Band Machine, special giveaways, and an opportunity to see our brand new Dial-A-Ride busses!!

Qualified patrons will also have the opportunity to sign up for the free program. See the flyer for additional details.

For more information, call our Senior Center at 562.948.4844.