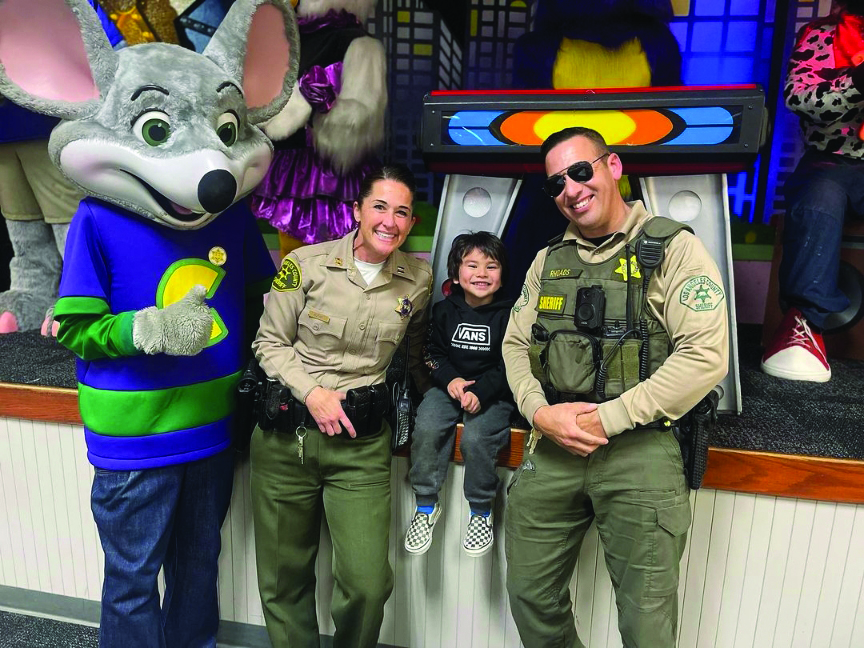 3-year old Xavier Hernandez sits between Capt. Jodi Hutak and Deputy Jonathan Rhoads in a photo submitted by Xavier's mom, Karina Murillo Mota.
Last month, Chuck E. Cheese and the Los Angeles County Sheriff's Department, Pico Rivera Station, hosted "Pizza With a Cop." This was an opportunity for the community to meet with deputies from the Pico Rivera Station, and the Station's Captain, Jodi Hutak. Throughout the duration of the two-hour event, over 100 residents, including the City's younger residents, were able to meet with the Captain and Station Deputies to speak on a variety of topics and concerns they have regarding public safety. More Sheriff's community events are planned
for the year. To find out when the next one will be held, follow the Pico Rivera Sheriff's Station on Instagram @lasdprv.