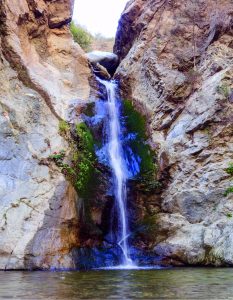 Last May, the City's Park and Recreation Department was awarded over $481,000 from the California State Parks- Outdoor Equity Grants Program.
The Parks and Recreation Department plans to apply the funding for local activities and trips to natural areas for underserved residents within the Pico Rivera community as part of the
City's new Rio Hondo Park Nature Program. The program aims to empower youth and families to engage through outdoor leadership education, mentorship, career pathways, environmental justice engagement, and access to nature.
Rio Hondo Park will serve as the hub for the Rio Hondo Park Nature Program with programming set to launch this month. Rio Hondo Park Nature Program programming will include nature exploration trips and activities such as a guided tour at the Huntington Library & Botanical Gardens, Outdoor Youth Leadership overnight camping, Kayak education, hiking
at Eaton Canyon Falls, ecosystem discovery with the Wetlands & Wildlife Care Center, and more.
In addition to the outdoor activities, trips, opportunities for learning, and mentorship, the program provides residents with transportation and most equipment needed to explore nature's exciting avenues. Pico Rivera residents who wish to engage in this unique nature program can now register for their desired adventure at picoriverca.myrec.com.
The Rio Hondo Park Nature Program is made possible by a grant that is part of a state-wide plan to help further the "Outdoor Access for All" initiative advocated by Governor Gavin Newsom and First Partner Jennifer Siebel Newsom and the Natural Resources Agency.
The City's Rio Hondo Park Nature Program will continue to be funded through the Outdoor Equity Grant for the next three years. For more information about the program, contact our Parks and Recreation Department at 562.801.4430.