El Rancho High School students, staff, and faculty were treated to very special visitors last month. The United States Secretary of Education, Dr. Miguel Cardona, Congresswoman Linda Sánchez, and State Superintendent Tony Thurmond visited El Rancho High School to observe how the School has used State and Federal relief funds. The District used the received funding to provide exemplary programs to offset COVID and to prepare students for a bright future.
School and District officials were appreciative to all of the supportive dignitaries that participated in this honorary visit and were grateful they were able to see how resilient the students, staff, and faculty of El Rancho are, demonstrating that they continue to be El Rancho Strong!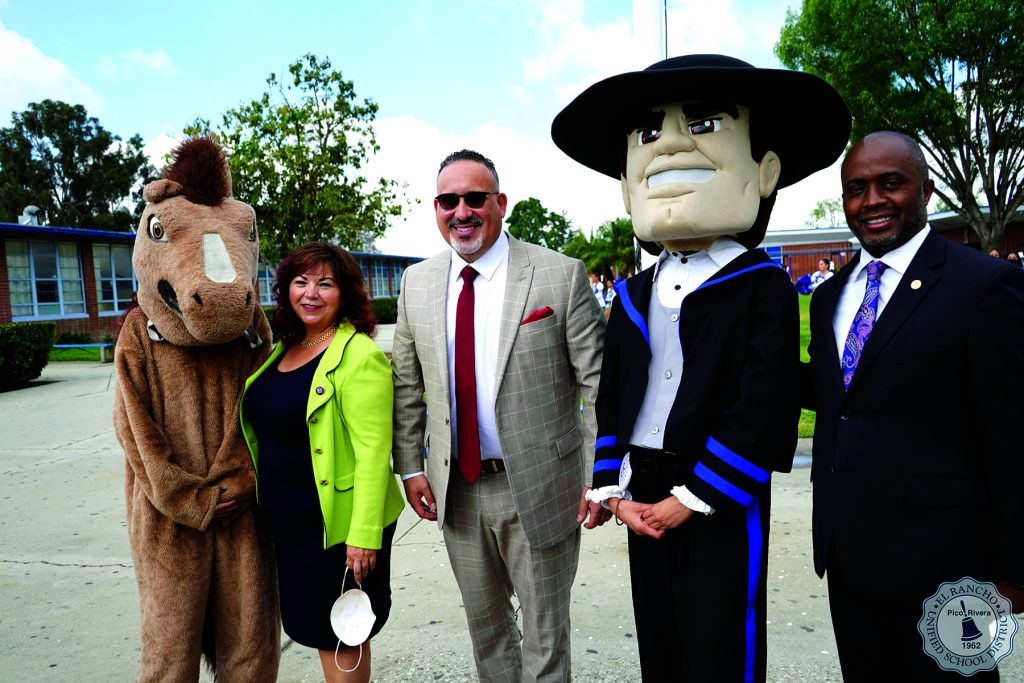 The Locker Room Modification Project is currently underway at the three District Middle Schools. Information on the ERHS Pool & Stadium is coming soon. To keep up to date on these projects, visit erusd.org or call 562.801.7300.
The El Rancho Adult School is now taking registration for summer session. Classes offered include; Reading for ESL Students, Conversations for ESL Students, GED Prep. Summer Classes begin on Monday, June 6. For a complete listing of Summer Classes and to register, visit https://adulted.erusd.org/. For additional information, call the School's office at 562.801.7710.