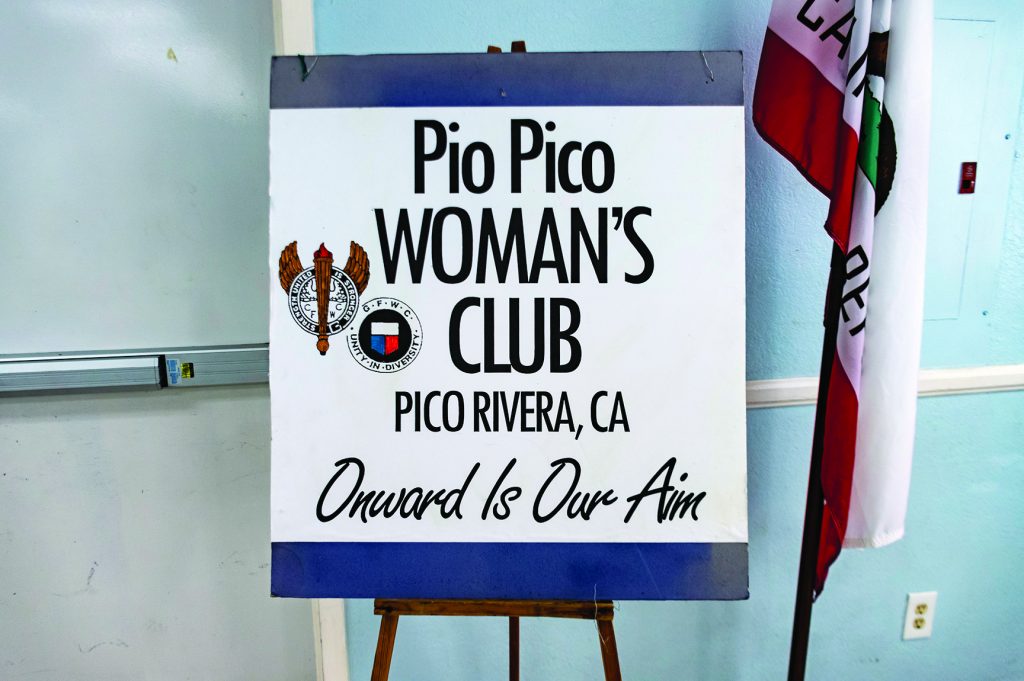 The Pio Pico Woman's Club recently celebrated its 110th anniversary this past month. The Woman's Club was founded in the town of Pico in 1912. Today, it serves the City of Pico Rivera with a membership of over 100 dedicated women.
The Pio Pico Women's Club is not your typical club. It's more of a big family. Many of the club's members have been with the organization for more than 40 years, developing friendships and a camaraderie that is truly unique, and that will last a lifetime.
Consisting mainly of retired women from Pico Rivera and surrounding areas, the club's aim is to keep busy within the community. Activities include hosting a variety of fundraisers to provide support to the local schools. In fact, in last month's Profile, an article was published regarding the distribution of over $50,000 in scholarships that were awarded to El Rancho Unified School District students from the Pio Pico Woman's Club. Each member of the club works hard to ensure that enough money is raised for these scholarships and that they are presented to the hard-working students in Pico Rivera.
The women in the club provide countless volunteer hours coordinating Club events, luncheons and fundraisers or simply lending a hand to fellow members. Each year, one of those women is recognized as the Pio Pico Woman's Club Woman of the Year. The winner is that member who best exemplifies everything the Club stands for; namely, someone who is always willing to help where needed and is active not only in the club, but throughout the community as well.
While the club started out with a handful of women back in 1912, it has blossomed into one of the largest Women's club in the San Gabriel Valley, and one of the largest throughout the State. The club motto says it all about the women who are members of the club; Onward to Our Aim. It is a motto that all the members stand for and are inspired by. It is a motto that will carry this club and this community for the next 110 years.
The Pio Pico Women's Club always welcomes new members. Women of any age can join. For more information about membership, or Club events, contact the Club at 562.949.9128.