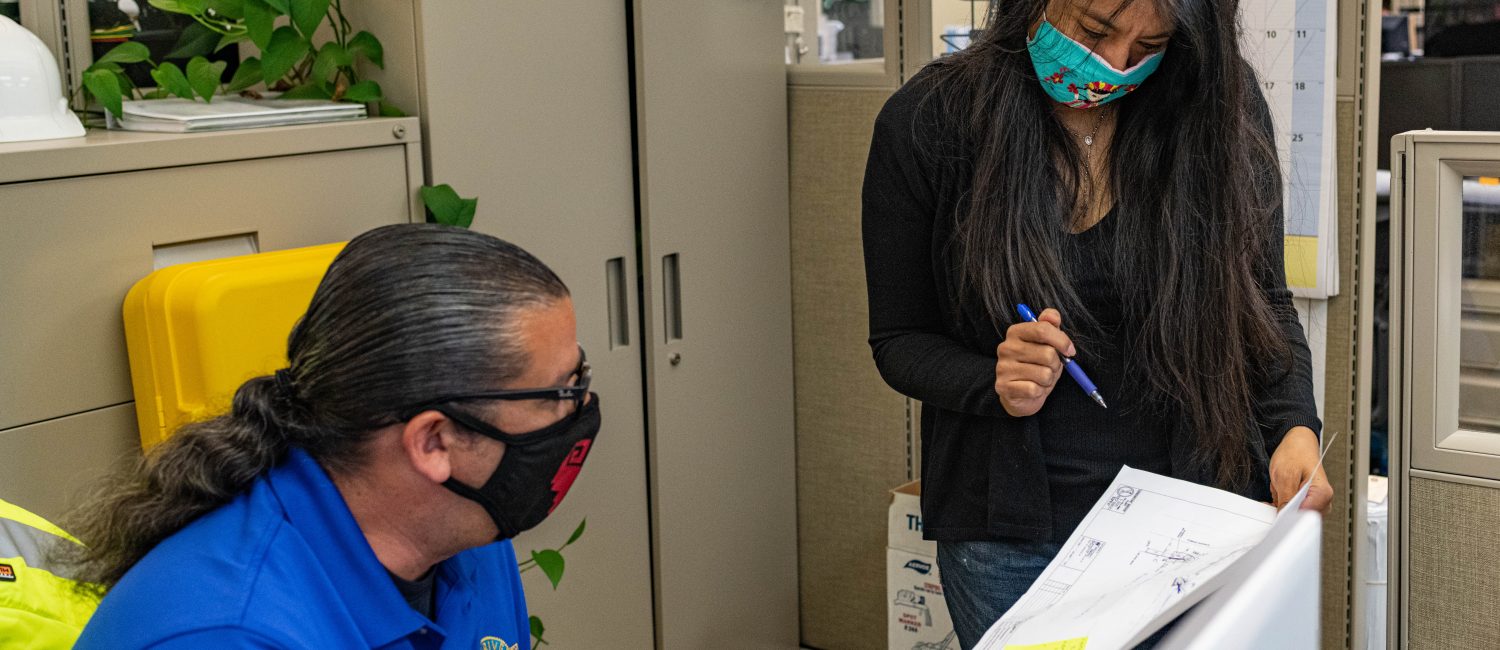 Administration Division
The Administration Division office oversees the Public Works Department, which includes 80 employees, an annual maintenance and operations budget of approximately $17 million and a Capital Improvements budget of approximately $114 million.
Under the supervision of the Director of Public Works, the Administration Division is responsible for the oversight of the:
Department Budget
Programs and Services
Grant Administration, including research
Writing and Oversight
Capital Improvement Program (CIP)
Funding
Contract administration, including solid-waste (trash), street sweeping, janitorial , and tree services
Public outreach efforts involving Capital Improvement Program (CIP) projects.
Contact Us
You may contact us by email, in person at the public counter during normal business hours or over the phone.
Administration Division
6615 Passons Boulevard
Pico Rivera, CA 90660
(562) 801-4421
llafortune@pico-rivera.org
Hours of Operation
Monday – Thursday: 7:30 a.m. to 5:00 p.m.