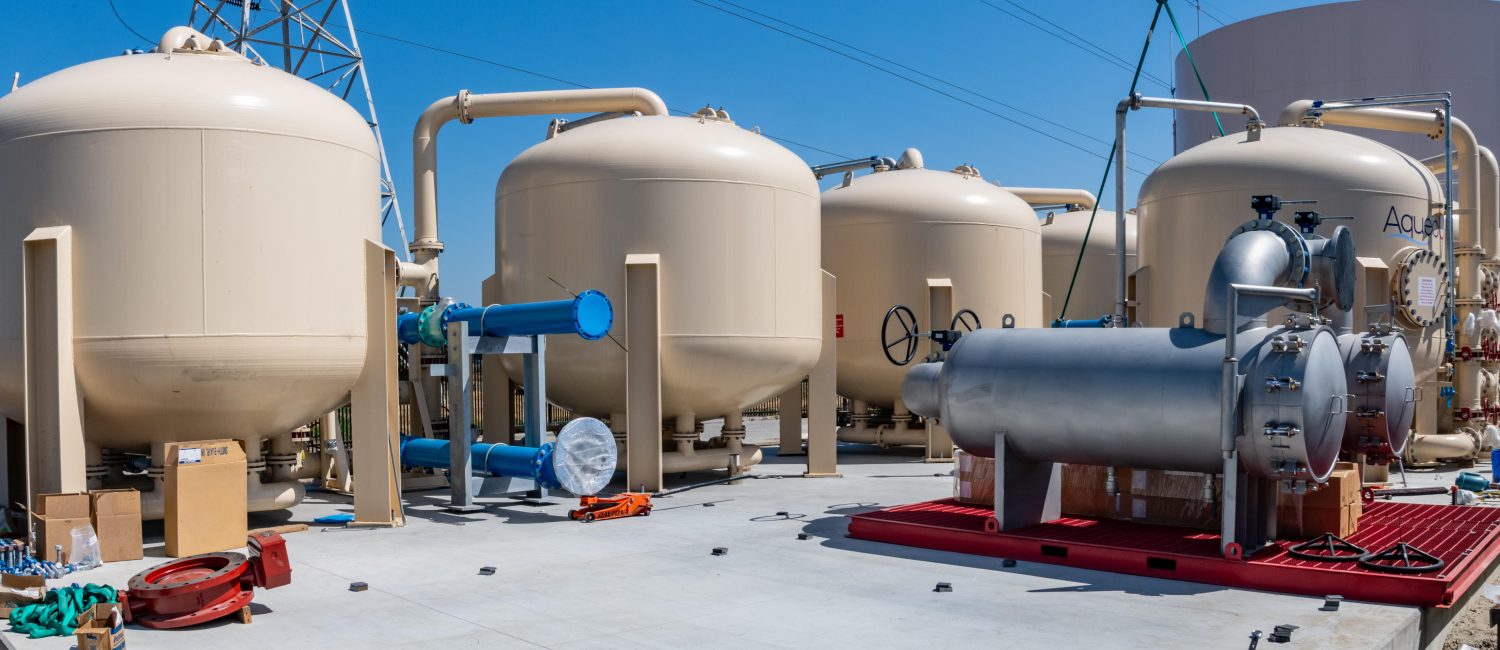 PFAS
Pico Rivera's municipal water supply is operated by Pico Rivera Water Authority (PRWA). PRWA provides irrigation, fire supply, and potable (drinking) water to approximately 70% of the City's incorporated area. A separate portion of residents and businesses within Pico Rivera are served by Pico Water District. To identify your water provider, view the service area map.
The City of Pico Rivera is committed to providing safe, clean and reliable drinking water to its customers. PRWA operates and maintains three water plants, along with eight production wells. Water is tested regularly to ensure it meets state and federal water quality standards. As a result, Pico Rivera residents can use and enjoy their water with confidence.
Protecting and Advancing Water Quality
Protecting and advancing water quality has been a key priority for the City of Pico Rivera since its incorporation in 1958. As the advancement of testing methods offers additional insights into its water supply, the City of Pico Rivera has continued to enhance water quality efforts. 
In July 2020, Pico Rivera adopted a Water Master Plan that addressed water quality and treatment needs, including the treatment for PFAS. Later that year, the City awarded a design contract for a water treatment system to meet the needs identified in the Water Master Plan. 
This culminated in a $15 million Groundwater Treatment Project with construction of new water treatment facilities, including fourteen Water Treatment Vessels that will filter PFAS from the water supply through an ion exchange process. The project is currently underway and is anticipated to be completed by Spring 2024.
These significant strides in the City's water quality efforts are made possible through numerous funding sources:
A $5.8 million grant from the Water Replenishment District of Southern California 

A $2.5 million allocation from the House Appropriations Committee's 2022 energy and water funding bill, sponsored by Congresswoman Linda T. Sánchez

A $7 million allocation from PRWA, funded by Pico Rivera Water Authority ratepayers

 
The City Pico Rivera continues to invest in water quality through ongoing research, system upgrades, and inter-agency collaboration. 
PFAS — short for per- and polyfluoroalkyl substances — are a group of man-made chemicals used to repel water, grease, oil and more. Thousands of chemicals are found within this category, including PFOA, PFOS and GenX. 
Dating back to the 1940s, PFAS have been manufactured and used in a variety of industries across the globe. They appear in a range of products including nonstick cookware, makeup, clothing, stain repellents, carpet and firefighting foam. PFAS break down very slowly over time, earning them the nickname "forever chemicals." Because of their widespread use and longevity, many PFAS are found in water, soil, and air. According to the EPA, exposure to PFAS may be linked to harmful health impacts on humans and animals. 
The EPA has implemented a range of regulatory actions to address and mitigate the risks of PFAS. While the EPA is still working to develop specific standards for PFAS in drinking water, California's State Water Resources Control Board (SWRCB) has established rigorous requirements for water agencies in addressing PFAS. 
The City of Pico Rivera has implemented testing, treatment and notification processes to comply with all state and federal requirements related to PFAS. While the City has notified customers of the presence of PFAS within local water sources, levels still fall within State-defined safety standards. As a result, the City of Pico Rivera has not had to shut down any of its wells. 
Below is a statement from the State Water Board and FAQ's regarding PFOS and PFOA found in many water sources throughout the State.
PFOA - Quarterly Notification Letter 2023
PFOA - Quarterly Notification Letter 2022