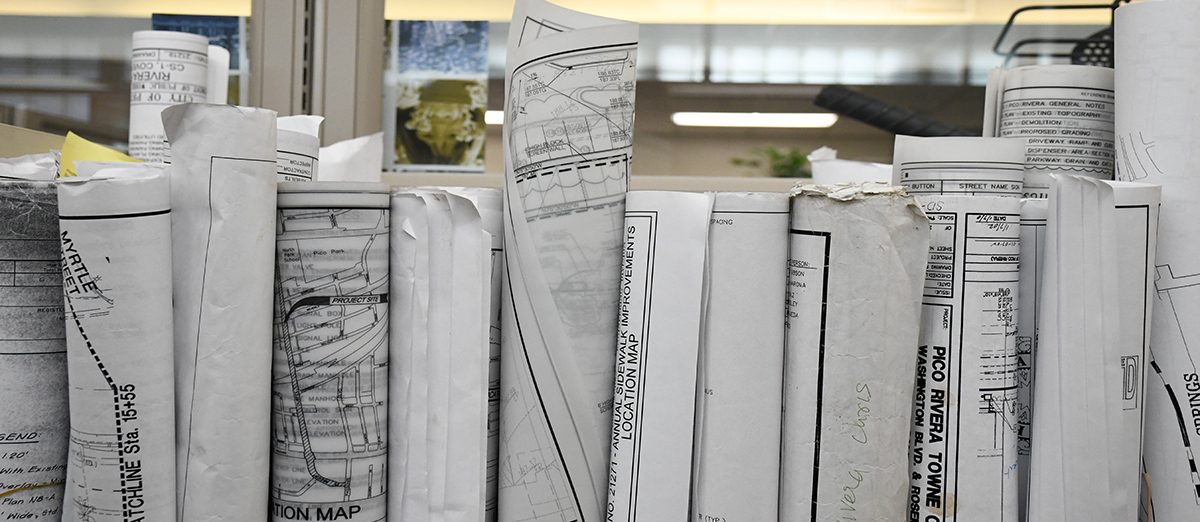 Engineering
The Engineering Division strives to ensure Pico Rivera has the vital infrastructure in place to meet the current and future needs of the community, and to protect the City's physical and natural assets. This involves managing the engineering design and construction of capital improvements, reviewing land development and construction activity as it relates to public infrastructure (both privately and publicly funded), conducting traffic engineering, and managing environmental programs in support of this goal. It is anticipated that between 2013 and 2018, the Division will deliver several Capital Improvement Projects with a combined total value of over $170 million.
All services provided by the Division are always accomplished with customer service in mind. The Division's staff strives to integrate community concern into each of the projects managed and reviewed. With each new development, the Engineering Division has been here to assist developers and the general public with their development plans, questions, and concerns.
Contact Us
You may contact us by email, in person at the public counter during normal business hours or over the phone.
Engineering Division
6615 Passons Boulevard
Pico Rivera, CA 90660
(562) 801-4965
engineering@pico-rivera.org
Hours of Operation
Monday – Thursday: 7:30 a.m. to 5:00 p.m.