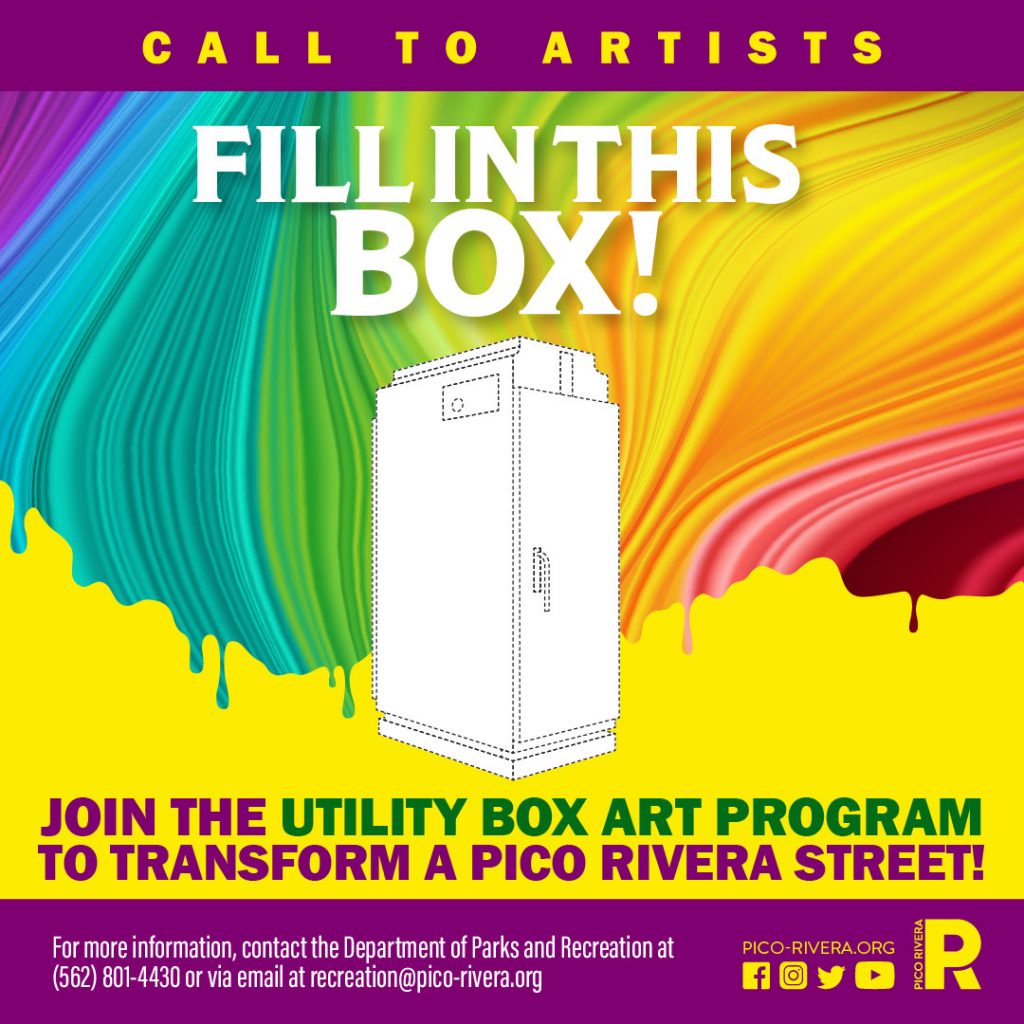 The City of Pico Rivera is launching a Utility Box Art Program to showcase local artists and provide public art throughout the community. The City intends to install public art on City-owned utility boxes using vinyl wrap.
We invite community members, including art students, to participate in Phase One of the program*.
When making the selection for the Utility Box Art Program, the following will be considered:
Artistic excellence, innovation, and originality
Whether the art meets the goal of the project and has a broad appeal
Whether the art transforms the project area
Application Submission Process
All applications and supplemental material must be received by the application deadline. Incomplete or late submittals will not be considered.
Application deadline: Thursday, December 15, 2022, at 5 PM (PST). Entries must be postmarked, emailed, or hand-delivered no later than the deadline time and date. If submitting via email, the entire application must be scanned as a PDF file. Artwork must be uploaded and sent utilizing guidelines found under "Guidelines, Requirements & Responsibilities".
Email: submissions@pico-rivera.org Subject: Utility Box Art Program
Mail/Walk-In: Department of Parks and Recreation, 6767 Passons Blvd., Pico Rivera, CA 90660
Monday-Thursday: 1/23/23-1/26/23
Application Available to the public
Application due by 5PM (PST)
Artwork review approval by City Personnel
Completion of Utility Box Art Program – Phase 1
For additional questions, please contact Lisa Muñoz, by email at: lmunoz@pico-rivera.org
All questions must be received by December 8, 2022.