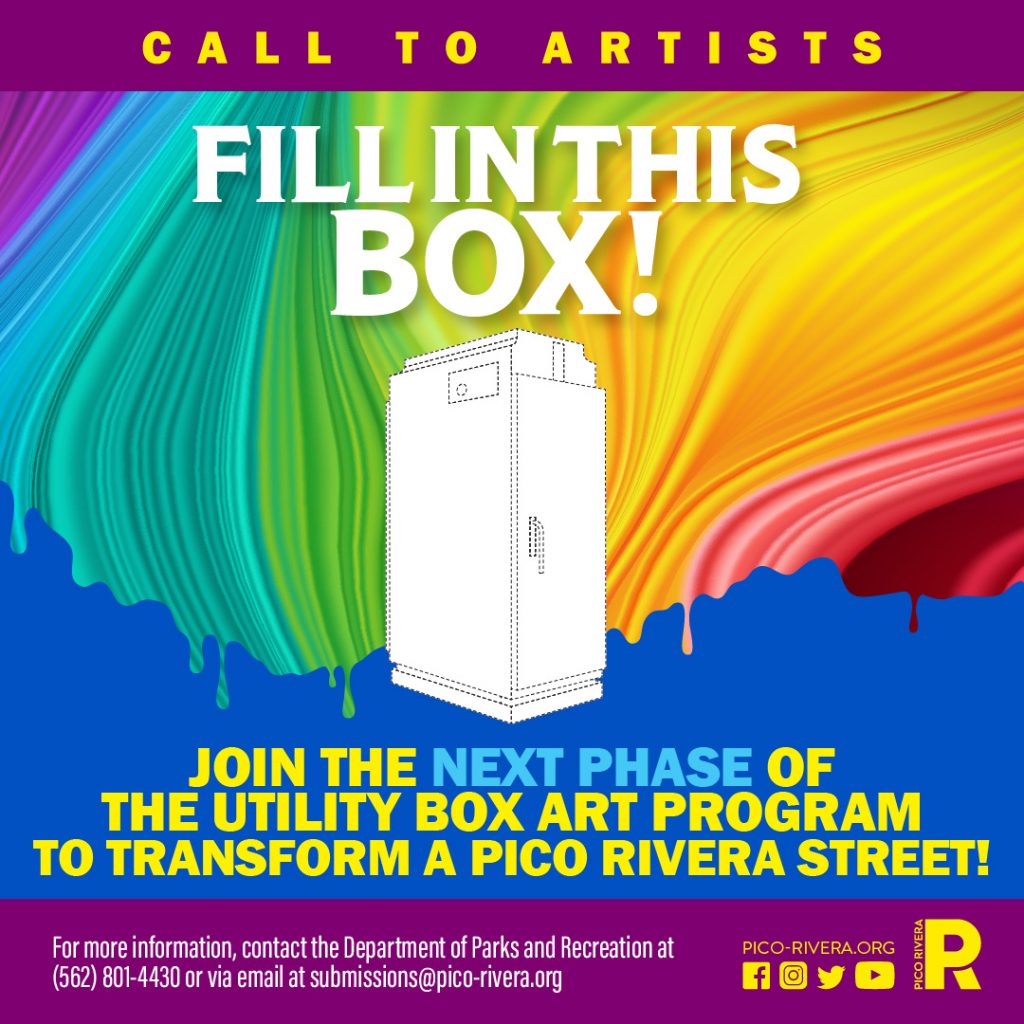 The City of Pico Rivera is launching a Utility Box Art Program to showcase local artists and provide public art throughout the community. The City intends to install public art on City-owned utility boxes using vinyl wrap.
We invite community members, including art students, to participate in Phase Two of the program*.
When making the selection for the Utility Box Art Program, the following will be considered:
Artistic excellence, innovation, and originality
Whether the art meets the goal of the project and has a broad appeal
Whether the art transforms the project area
Whether the art meets the theme:

Sunrise/Sunset scenes
Represent various aspects of the City's local history, past and present, to reflect the City's diverse and multi-cultural heritage
Application Submission Process
All applications and supplemental material must be received by the application deadline. Incomplete or late submittals will not be considered.
Application deadline: Thursday, April 27, 2023, at 5PM (PST). Entries must be postmarked, emailed, or hand-delivered no later than the deadline time and date. The application must be scanned as a PDF file if submitted via email. Artwork must be uploaded and sent utilizing guidelines found under "Guidelines, Requirements & Responsibilities."
Email: submissions@pico-rivera.org Subject: Utility Box Art Program
Mail/Walk-In: Department of Parks and Recreation, 6767 Passons Blvd., Pico Rivera, CA 90660
Monday-Thursday: 5/15/23-5/18/23
Application Available to the public
Application due by 5PM (PST)
Artwork review & approval by City Personnel
Completion of Utility Box Art Program – Phase 2
*Dates, times, and locations may be subject to change under certain circumstances.
For additional questions, please contact Lisa Muñoz, by email at: lmunoz@pico-rivera.org
All questions must be received by April 20, 2023.
*Artwork is not commission-based