Wednesday Evenings
April 6 – August 31, 2022
5 – 9PM
Smith Park • 6016 Rosemead Blvd.
FREE

The Pico Rivera Certified Farmers Market will provide consumers a source of low cost organic and NON GMO foods, nutritious and locally grown products.  Consumers will have the opportunity to interact with farmers offering nutrition education about the production of the products the farmers are growing and the foods they are purchasing.  Farm fresh produce, fresh flowers, specialty items, and prepared foods will be available for purchase.
In Season – California Grown – Directly from the Farmers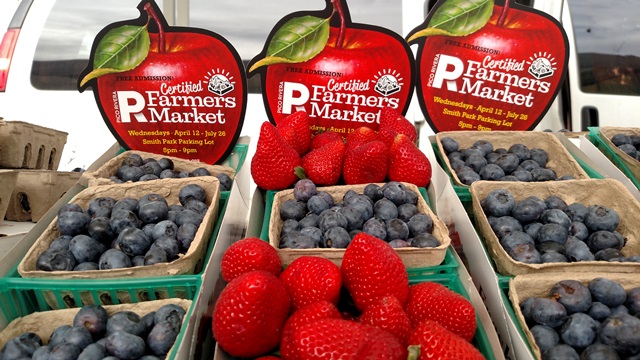 California Certified Farmers' Markets are the "Real Thing," places where the farmers sell their crops directly to the public.  Before a farmer can sell at a "Certified" Farmers' Market, the government checks to make sure that the farmer grows produce the farmer is selling.  Elimination of packing, shipping and wholesale costs means both the farmer and the consumer can save money.  Safe, nutritious, vine and tree-ripened fruit and vegetables that are California-Grown and Certified by the State of California.
CONTACT US
Efrain Lee
Supervisor
9528 Beverly Boulevard
Pico Rivera, CA 90660
(562) 801-2166
Rev.3/2/2022
Community Event Temporary Food Facility Application