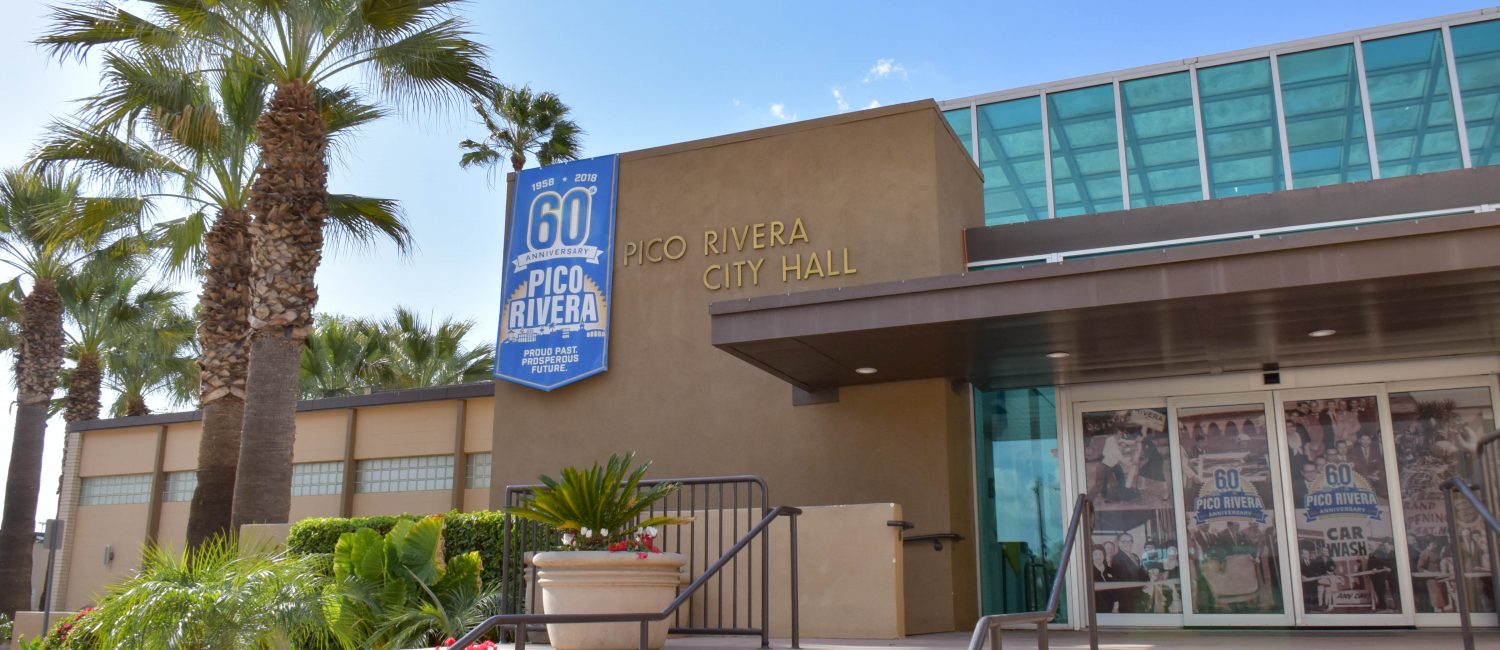 My Calendar
Parkside Open House at Pico Park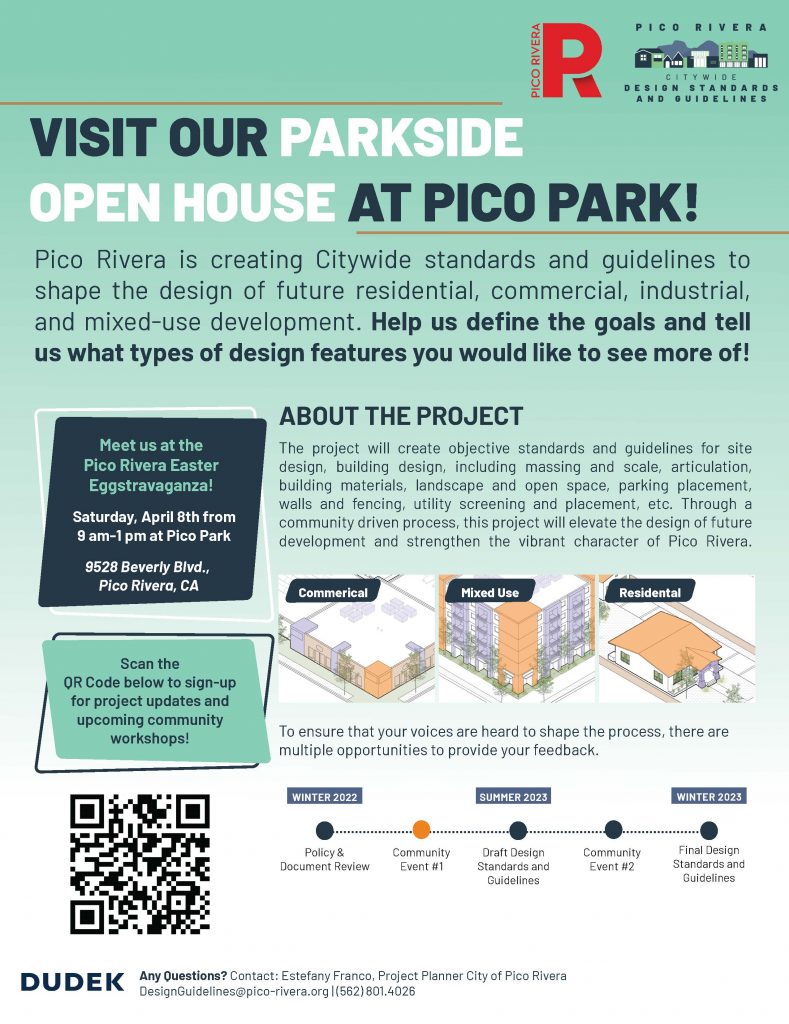 Pico Rivera is creating Citywide standards and guidelines to shape the design of future residential, commercial, industrial, and mixed-use development. Help us define the goals and tell us what types of design features you would like to see more of!
---
---
¡VISITE NUESTRO EVENTO COMUNITARIO EN PICO PARK!
Pico Rivera está creando normas y directrices para dirigir el diseño de los futuros desarrollos residenciales, comerciales, industriales y de uso mixto en toda la ciudad. ¡Ayúdenos a definir los objetivos y díganos qué características de diseño le gustaría ver más!
¡Encuéntranos en el evento "Pico Rivera Easter Eggstravaganza"! Sábado 8 de abril de 9 am-1 pm en Pico Park