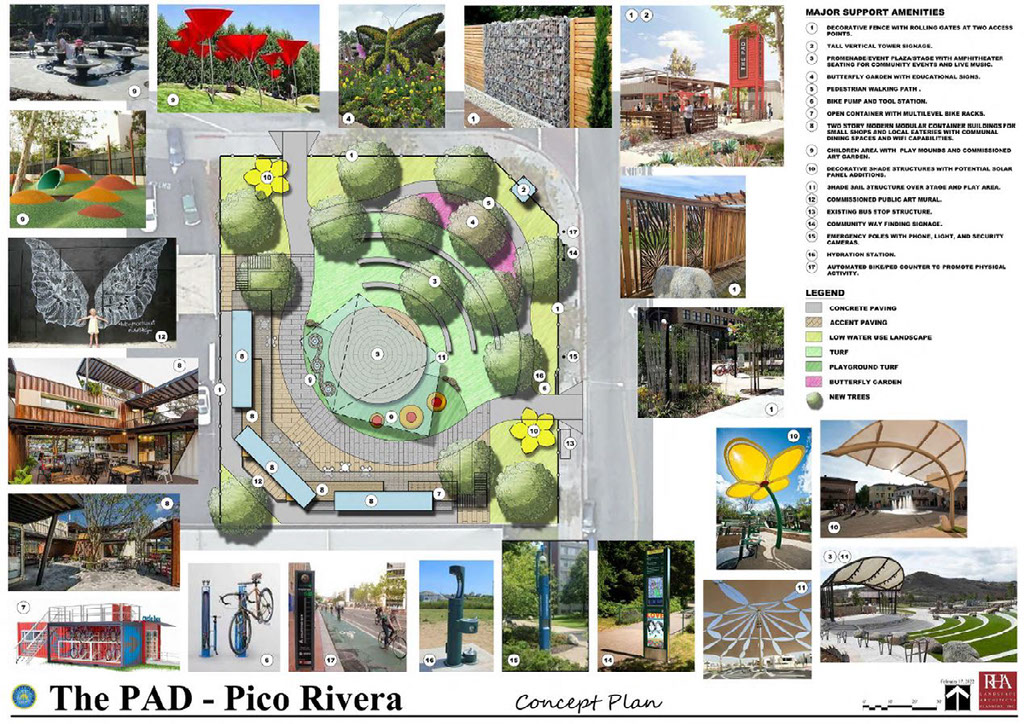 The City was awarded a $1 million grant by LA County for the acquisition of the property located at the southwest corner of Passons Blvd and Jackson St.
The City plans for the PAD Park will transform the currently underutilized and blighted bus depot on Passons into a colorful and vibrant neighborhood park. The designs for the PAD Park features 14 new canopy trees and drought resistant native landscaping, a grassy knoll and performance amphitheater, decorative fencing, creative solar panel shade structures, community based artwork, children's play areas, free Wi-Fi hotspot and architecturally designed shipping containers to be used as flexible community space.
The property is a former Montebello Bus Lines and Metro terminal owned by the City of Montebello.
City staff is working closely with Montebello to acquire the property by late 2022/early 2023.
On July 20, the US House of Representatives passed H.R. 8294, a package of six government funding bills that will lower costs for families and create good-paying jobs.
Congresswoman Sánchez announced that she has successfully advanced funding for 11 community projects in the 38th District, including $1.05M for the PAD Park.
var _ctct_m = "845da481053cc433b5209decaf90ef7c";