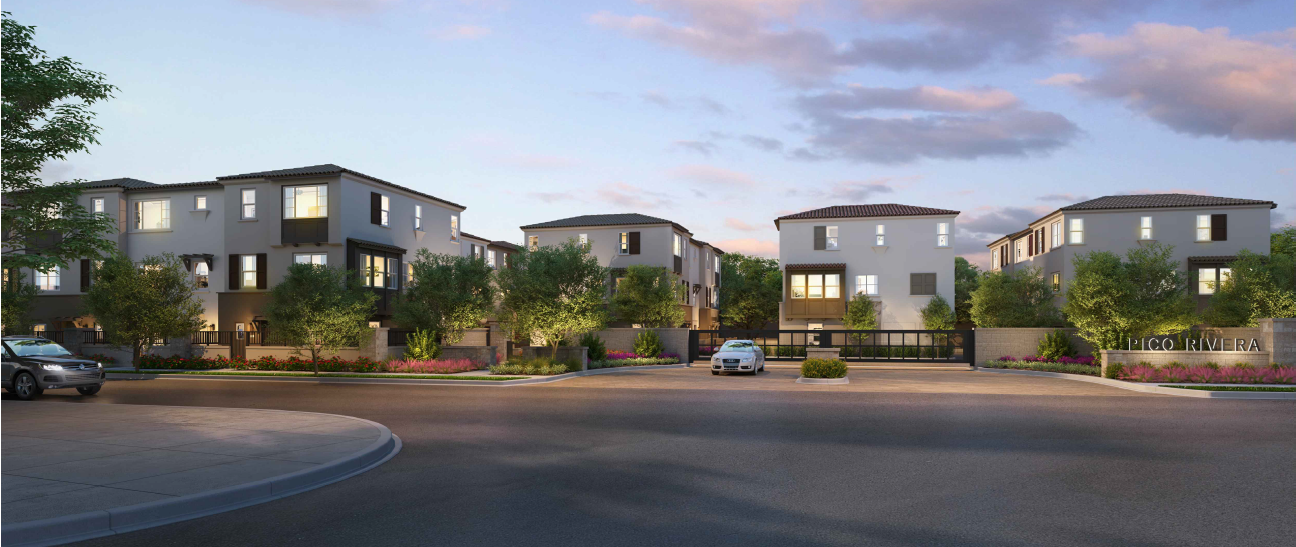 WARMINGTON 45 UNIT TOWNHOME DEVELOPMENT-4820 DURFEE AVE.
The City received an application from Warmington Residential, a housing development company for the construction of a 45 unit townhome project at 4820 Durfee Avenue. The project consists of 45 three-story units (15 separate buildings), totaling 70,725 square feet of building area on a 2.5-acre site. The project will serve as a multi-unit residential for-sale project with all units accessible from secured, exterior private entries and will include 90 resident and 7 guest parking spaces. The proposed project will require multiple discretionary applications consisting of a Conditional Use Permit (CUP), Tentative Tract Map (Subdivision), and Variance. The project is in the application phase and will require Planning Commission and City Council approvals.
A community meeting will be be held in an open and collaborative style with stations displaying site plan and elevations. Each station will have a representative to answer any public questions about the project. Following Covid-19 protocols, a limited number of participants will be allowed to enter the Auditorium at the same time and all participants will be required to social distance and wear an appropriate mask.
When:  Wednesday March 30, 2022
Time:  6:00 to 7:00 p.m. 
Where:   Pico Park Auditorium
  9528 Beverly Boulevard
  Pico Rivera, CA 90660
Renderings of the project may be found at this link. 
Landscaping plans of the project may be found at this link.  
COMMENTS
To provide comments directly to the City, please send an email to Julia Gonzalez, Deputy Director at juliagonzalez@pico-rivera.org.  Or mail comments to 6615 Passons Boulevard, Pico Rivera, CA 90660.
QUESTIONS
Please call Julia Gonzalez, Deputy Director at (562) 801-4447 for any questions regarding the project.