The 484 students who graduated from El Rancho High School, the 61 students who graduated from Ellen Ochoa Prep Academy, the 109 students who graduated from Salazar High School, the 591 Middle School Students who have been promoted to High School, and the 545 Fifth Graders moving on to Middle School. Congratulations on your academic success and good luck in all your future endeavors.
Jacob Estrada is an exceptional senior attending Ellen Ochoa Prep Academy in the City of Pico Rivera. He has worked very hard during his three years at EOPA. His commitment to his studies has allowed him to graduate a year early. Jacob is on the Principal's Honor Roll and earns straight A's in all his courses. He has participated in the Dual Enrollment with Rio Hondo College since he was in 9th grade. Jacob will be graduating from Ellen Ochoa Prep Academy with his diploma and two associate degrees in general studies with an emphasis in Social Sciences and Social Behavior. Jacob's goal is to transfer from Rio Hondo College and attend UC Irvine, and double major in Criminology, Law & Society, and Psychological Sciences. Good luck with all your future endeavors Jacob!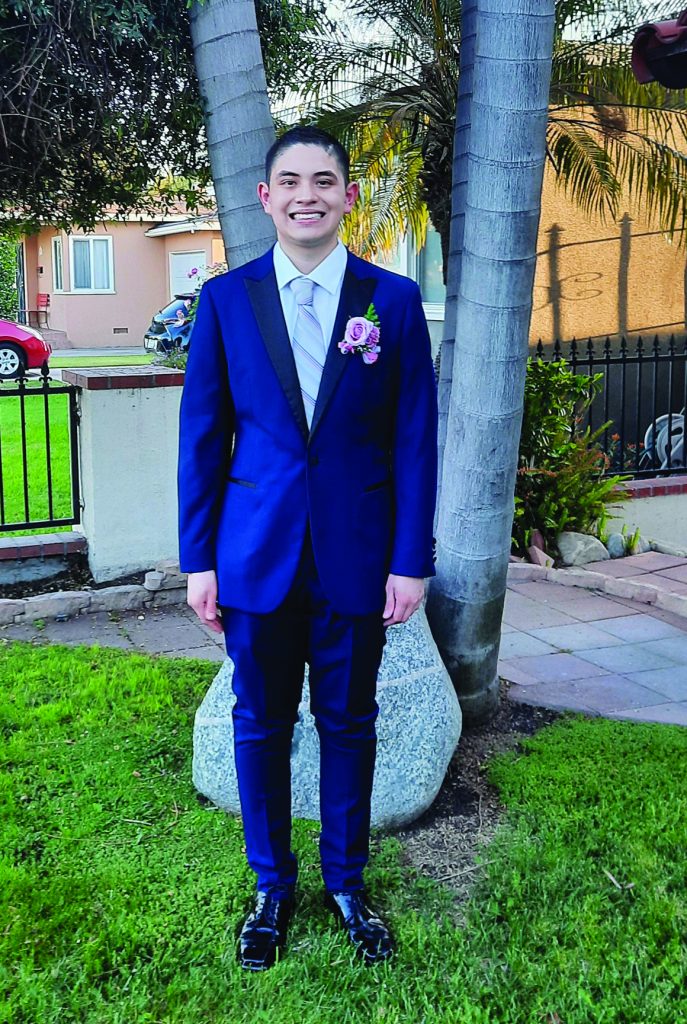 District announces selection of new Superintendent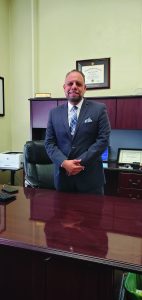 Last month, the El Rancho Unified School District Board of Education announced the selection of Dr. Marco A. Villegas as the next Superintendent of the El Rancho Unified School District, following Dr. Francis Esparza, whose contract expired in June.
The Board of Education was unanimous in its selection of Dr. Villegas as the next Superintendent. Many factors were taken into consideration of his hiring, especially from the community. At the beginning of the search, District consultants held multiple community open forums, met with board members, staff, parents, and District stakeholders for an overall consensus on what criteria the District should be looking for in the next Superintendent.
Dr. Villegas comes from Pasadena Unified School District, where he most recently served as Associate Superintendent for the past two years. He also served as the Regional Director for the Ontario-Montclair School District in San Bernardino County, and as a site principal in Monrovia Unified and Ontario-Montclair school districts
from 2000-2015.
Dr. Villegas received a Ph.D. in Urban Educational Leadership from Claremont Graduate University in Claremont, California, and master's and bachelor's degrees from California State University, Los Angeles. He has been an adjunct professor in the Educational Administration Department at Azusa Pacific University and California State University Los Angeles. An experienced educator and leader, he has served as a mentor for aspiring school administrators and presented at numerous state and national educational conferences over the past ten years.
Dr. Villegas has a successful track record in helping underperforming schools achieve academic success. The schools under his direction have earned numerous awards for outstanding academic achievement. Among the awards his schools have received are the California Distinguished Schools Award, the Title I Academic Achievement Award (3 times), the California Business Education Excellence Award, the Gold Ribbon Award, and the State and National Schools to Watch Award. Earlier this month, the District hosted a meet-and-greet opportunity for students, parents, staff, and community members to meet the new Superintendent.
Dr. Villegas is a resident of Covina and has been married to his wife Veronica for 25 years. They have five children ranging from ages 12 to 23.