The City's Parks and Recreation Department is very excited to announce that the City of Pico Rivera has been selected to receive grant funding from a Youth Sports and Play Grant as part of the National Recreation and Park Association and through the generous support of The Walt Disney Company. Funding will go towards the installation of a new outdoor Basketball Court at Pico Park. The grant funding will allow the City to install basketball poles, backstops, rings, netting, and a light pole to enhance evening play. The basketball court would expand and enhance existing youth sports programs and, when not programmed by the City, be available for free use to the public. The proposed basketball court area would provide a court space to encourage gameplay or practice by two groups on each half-court. Currently, Pico Park does not have an outdoor basketball court area, and City officials are excited to bring this new amenity to the residents of Pico Rivera. This project also creates a new, unique, and safe central sporting area for the community to congregate and spend time, whether to hang out with friends, play a quick game, or watch others.
This project is part of the City's overall plan to enhance Pico Park's outdoor recreation offerings and experiences. Completion of this project is expected to be in Spring 2022.
Pico Park will not only receive a new outdoor basketball court but also a mini-pitch soccer field. Earlier this year, City staff met MLS Soccer star and resident, Cristian Roldan of the Seattle Sounders, to bring a 5 on 5 mini pitch soccer field to the City. Since the initial meeting, the wheels were set in motion, and City staff has been working with the U.S. Soccer Federation and Musco Lighting, along with Cristian and his brothers Cesar, and Alex, to make the mini-pitch soccer field a reality.
During a June City Council meeting, the Council approved the development of a mini-pitch soccer field at Pico Park, and soon after, City staff began the design of the color scheme of the field. This past October, the City Council approved the award of construction, and the groundbreaking took place earlier this month.
In addition to the mini-pitch soccer field, the City has reached an agreement
with the Roldan family, and Xtratime, the marketing firm representing the
Roldan brothers, for the naming rights to the field in exchange for an annual
sponsorship fee of $8,600, each of the next 8 years. The sponsorship fees will
be used solely for the maintenance of the mini-pitch field and not for any other
City projects. Along with the sponsorship and agreement, the Roldan Brothers will participate in and promote four soccer clinics per year.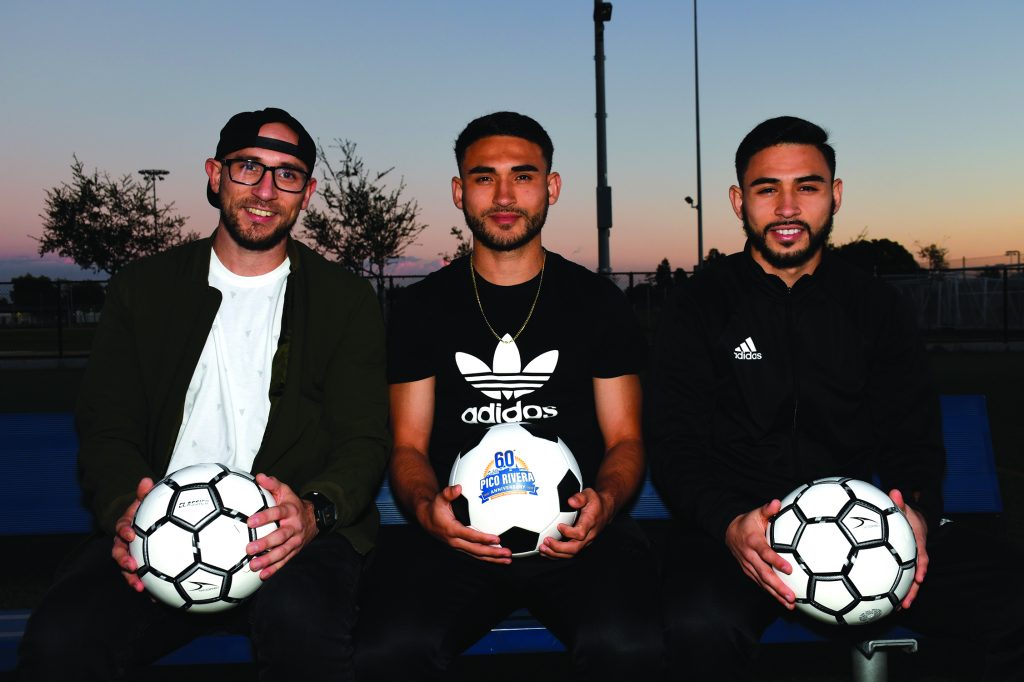 The Roldan Family Mini-Pitch is expected to be completed in Spring 2022.