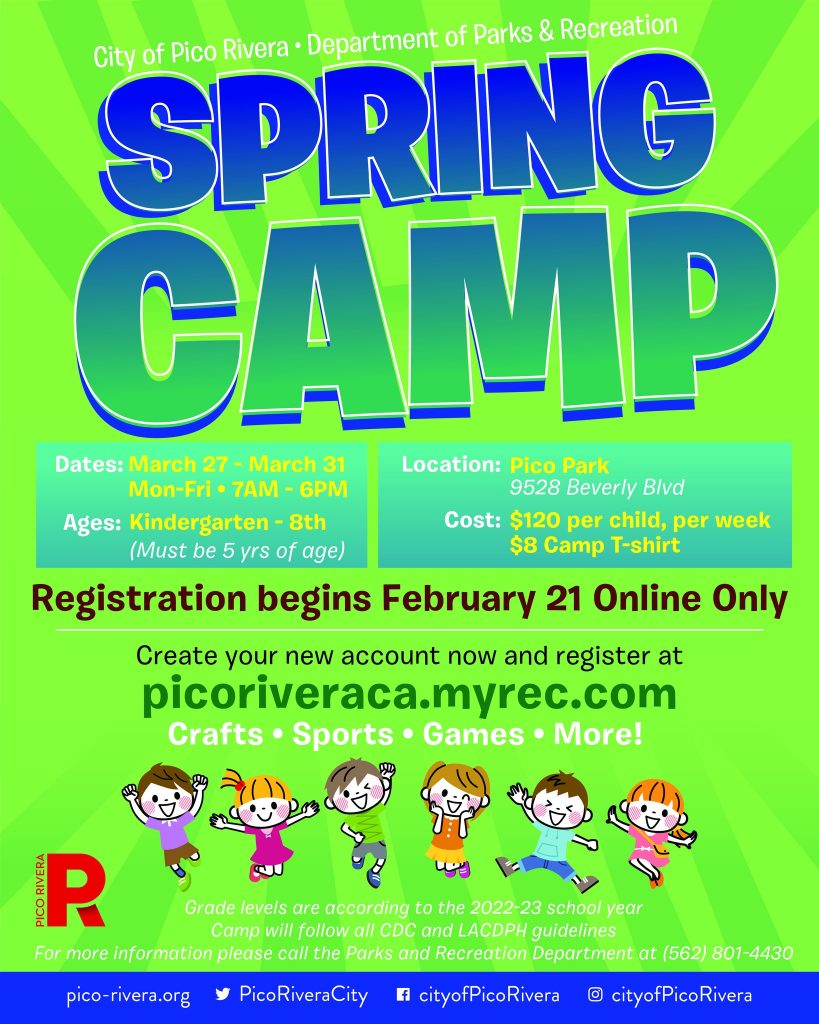 Spring Camp IS BACK for Spring Break for kids enrolled in Kinder through 8th grade from March 27 – March 31 at Pico Park!!!

Registrations for the City's SPRING Camp Program is now OPEN!

Registrations will be taken ONLINE ONLY at https://picoriveraca.myrec.com/ (A MyRec account is needed for all MyRec online transactions)

****All State and County Health Guidelines will be followed including Face Mask Recommendations.*****

For more information, call our Parks and Recreation Office at 562.801.4430.