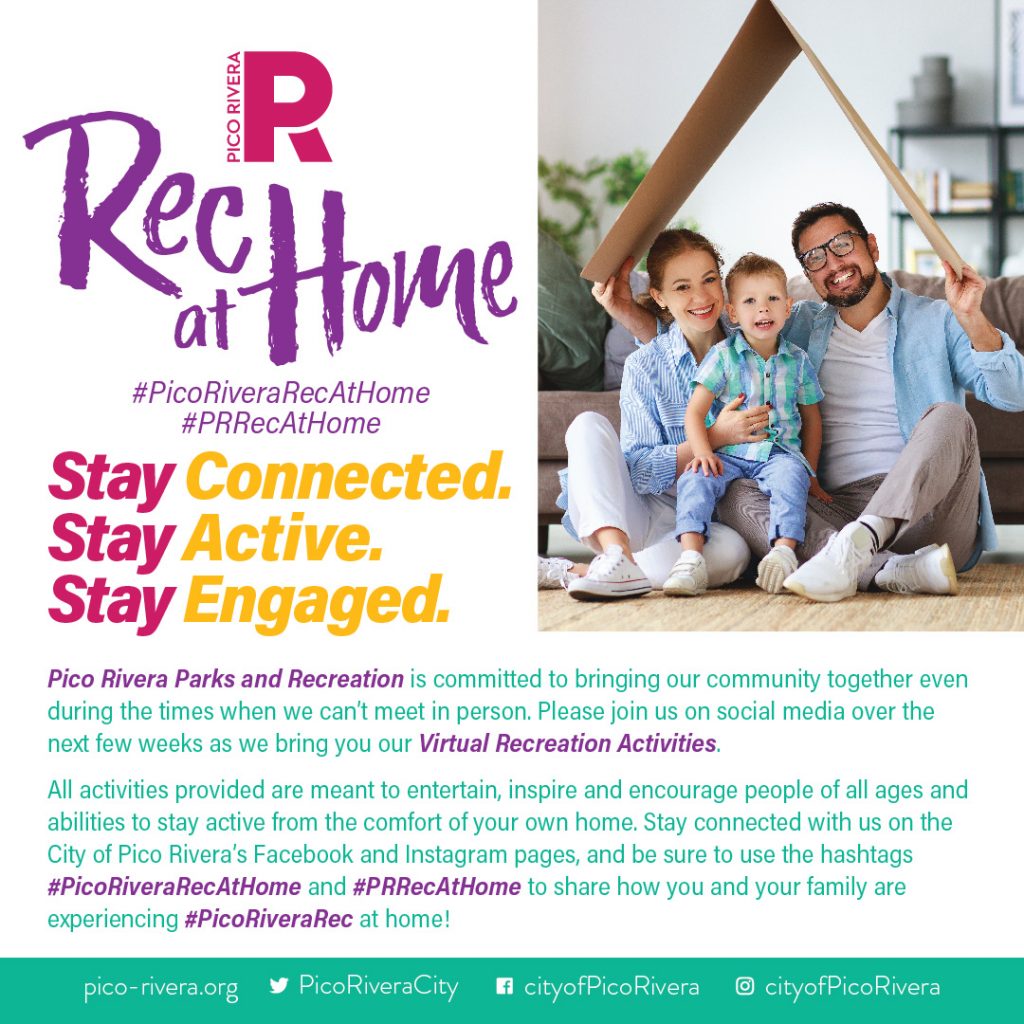 With our facility closures and program cancellations, along with the issued "Safer At Home" order by Los Angeles County, we want to make sure you have access to plenty of the Pico Rivera Parks & Recreation fun at home! We are happy to introduce our first ever Virtual Recreation Center!
Designed as a resource for our community to access 24/7 during this time of social distancing, to provide quality recreation programs for all ages to do in the comfort of their own home! All of our suggested activities seen on social media can now be found in one location and accessible to everyone, even if you are not connected with us via social media! Enjoy! – Pico Rivera Parks & Recreation Staff.
WINTER 2022 ONLINE CLasses (Fee Based Classes)
While our Community Centers remain closed and all of our in person programs continue to be suspended a result of the current Public Health Crisis, the City is currently offering Virtual Classes for the 2021 Summer Season. These programs will inspire learning, encourage healthy habits, and help maintain social connections in a virtual setting.
To register for any of the 2022 Winter Programs, click HERE!
To register for any of our Parks and Classes, you must have a MyRec account. To create a MyRec Account, click HERE!