City Manager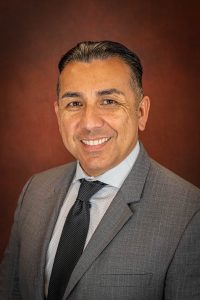 Steve Carmona
City Manager
6615 Passons Boulevard
Pico Rivera, CA 90660
(562) 801-4371 
Steve Carmona
City Manager
6615 Passons Boulevard
Pico Rivera, CA 90660
(562) 801-4371 
"To learn more about the exciting projects, plans, and events throughout the city, I encourage you to explore our city website. I also welcome you to review my monthly city manager's report for the latest and greatest here in Pico Rivera."
On behalf of the City Council and the entire City organization, welcome to the website of Pico Rivera, California. Throughout these pages, you will find information about a wide range of services, programs and amenities the City of Pico Rivera has to offer.
If there is anything I can do to be of assistance to you, please don't hesitate to give me a call at (562) 801-4371. As a product of this community, I pride myself on providing exemplary service to all who live, work or relax in this community, and I'm always happy to answer any questions you may have. 
Steve Carmona
City Manager
The City Manager is appointed by the City Council to implement the vision, broad policy goals, and ongoing strategic programs of the City Council by serving as the administrative head of the City organization.
As the City's chief executive, it is the City Manager's responsibility to ensure that the City operates as effectively, efficiently, and economically as possible while adhering to all legally mandated policies and regulations. The Manager directly supervises all City Department Directors and the Pico Rivera Sheriff's Station, providing the leadership to create an organizational culture in which City staff members work collaboratively to address the needs and concerns of the community in a timely manner.