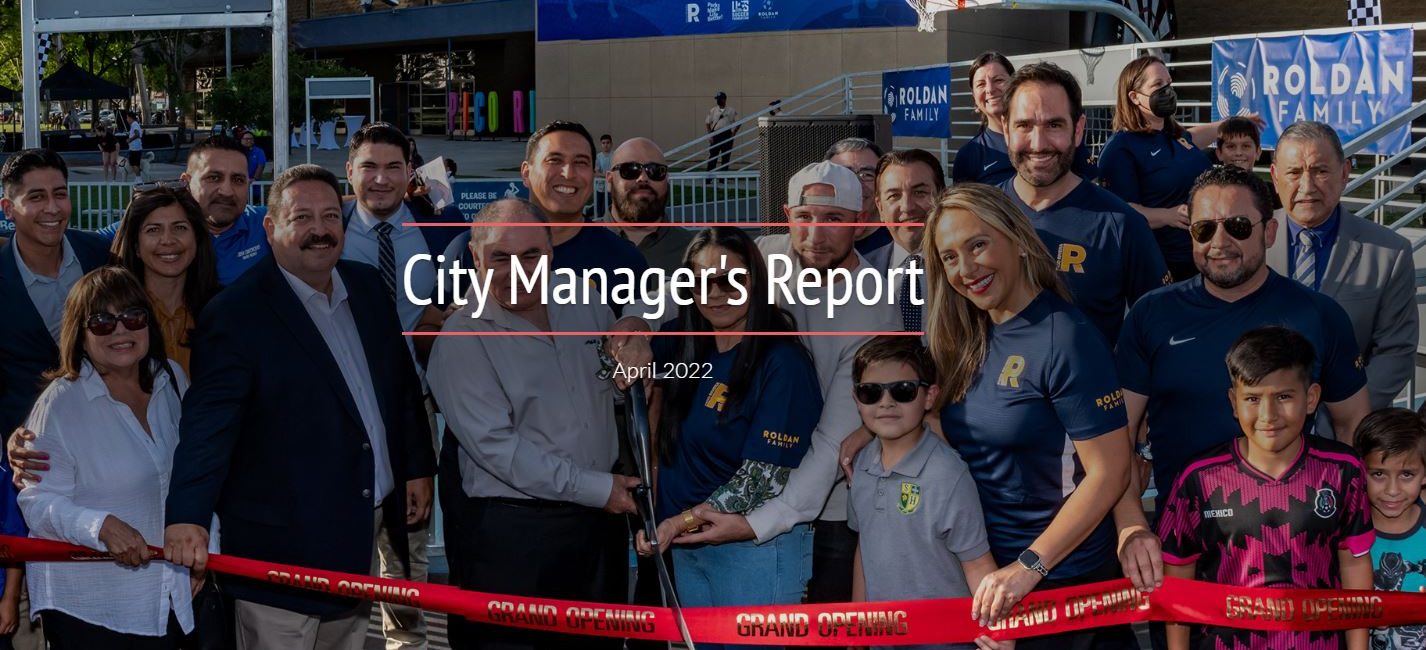 City Manager's Report Archive
The Executive Team has collaborated with staff across all City departments to develop a new monthly City Manager's Report. This report aims to improve communications with City Council, Staff, and our residents and to share the latest and greatest in the City on an engaging platform. The report is presented to the City Council on a monthly basis and is available to read right here.
For questions regarding this report, please contact the Office of the City Manager at 562.801.4371.