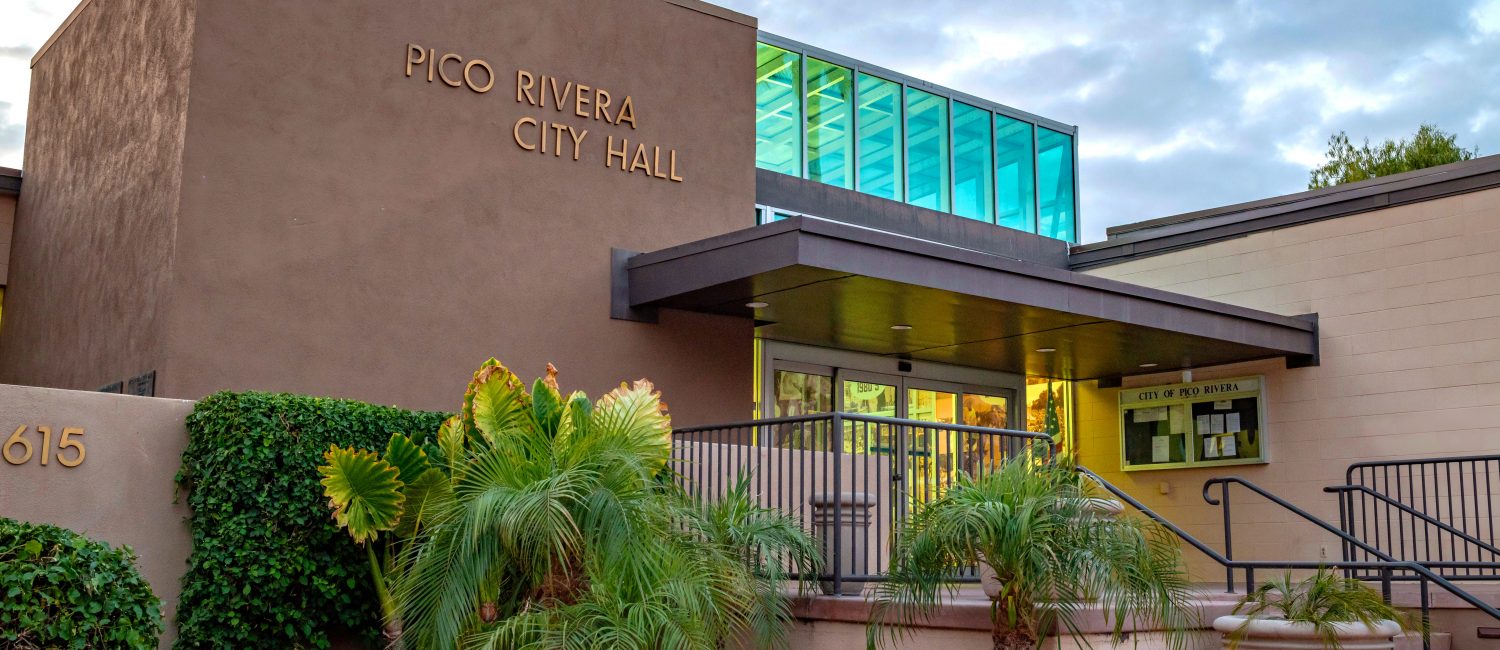 City Manager's Bio
Steve Carmona was appointed to Pico Rivera's top administrative position as City Manager in May 2019. With more than 20 years of experience in both the public and private sectors, Mr. Carmona brings a wealth of knowledge and experience to the Pico Rivera community.  Since 2016, his roles with the City of Pico Rivera included serving as the Acting City Manager and, previously, as Director of Community & Economic Development. 
Before joining the City of Pico Rivera, Steve served as Vice President at Daum Commercial Real Estate, where he provided landlord advisory and brokerage services on behalf of property owners and operators in the Los Angeles region. As a licensed Real Estate Broker since 1992, he also managed all real estate matters for GT Management, an organization with a commercial real estate portfolio in excess of $50 million, for over a decade.
Previously, Mr. Carmona served as a member of former Mayor Richard J. Riordan's Los Angeles Business Team, where he led many robust economic development initiatives. During his tenure with the City of Los Angeles, Mr. Carmona was involved in many notable and highly-profiled projects in the greater Los Angeles region, which afforded him the knowledge, skillset, and experience that strongly positioned him to assume his current role with the City of Pico Rivera.
Mr. Carmona has served on numerous Boards, Commissions, and Committees. One of these includes the City of Los Angeles Board of Public Works, a full-time executive team that governs and administers the City of Los Angeles' Department of Public Works, the second-largest city in the United States.  In this capacity, he was tasked with delivering projects and programs that enhanced quality of life, economic growth, public health, and the environment—principles he remains strongly committed to. 
By virtue of his passion for public service and extensive public-private sector experience, he was also highly involved in the creation of a business development program for the joint Labor-Management Committee of the signatory electrical industry (NECA/IBEW Local 11).  In that capacity, he created a successful program that assisted many contentious developments through the entitlement process. He played a vital role in crafting policy language that significantly improved the public sector's procurement process, which resulted in an increased market share for signatory electrical contractors. His impact in this sector was instrumental in assisting the LA Building Trades in obtaining pivotal Project Labor Agreements for a number of high-profile projects in the region.
Mr. Carmona earned his degree in Business Administration from California State University, Los Angeles. He is a proud native of Pico Rivera, with deep roots in the community, an avid cross-fitter, and fitness enthusiast, and holds a blue belt in Brazilian jiu-jitsu. He enjoys traveling, embarking on outdoor adventures, and spending quality time with his family.