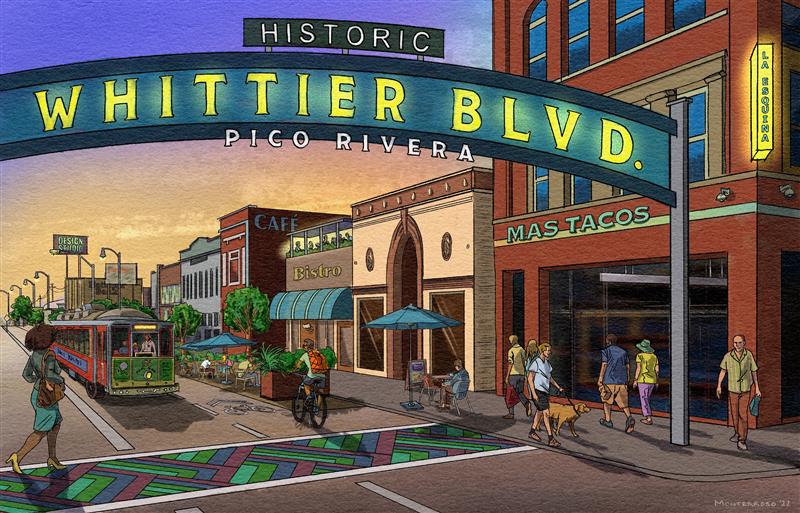 Historic Whittier Boulevard Project Updates
On December 15, 2022 the Historic Whittier Blvd. (HWB) project team conducted a site tour along Whittier Blvd. The tour included several stops to highlight points of interest, including areas with challenges and opportunities.
The team was invited to present the project during the Pico Rivera Chamber of Commerce Holiday Mixer held at Brewjeria. The presentation introduced Pico Rivera 2035 and the HWB Program. Approximately 20-30 people attended the presentation, which was well-received by members of the chamber. Posters and flyers containing project information were distributed throughout the venue.
On December 15, 2022, City of Pico Rivera staff met with the Pico Rivera Chamber of Commerce and introduced the City's preliminary vision for big changes to Pico Rivera, Pico Rivera 2035, and unveiled a new project that will shape the future for a major corridor within the City, the Historic Whittier Boulevard Program. The event drew a large group of Chamber of Commerce members who provided important insights that will shape these programs as they begin in early 2023.
Interactive Whittier Boulevard Map