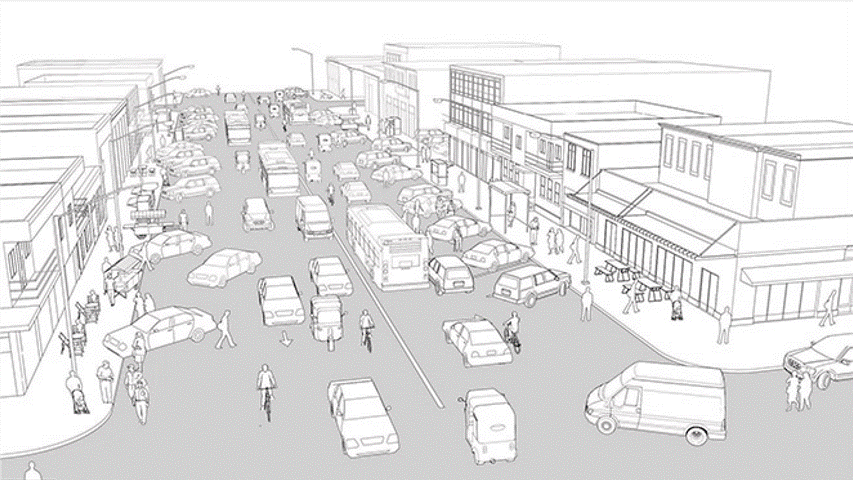 Mobility & Streetscape Plan – Caltrans Sustainable Transportation Planning Grant Program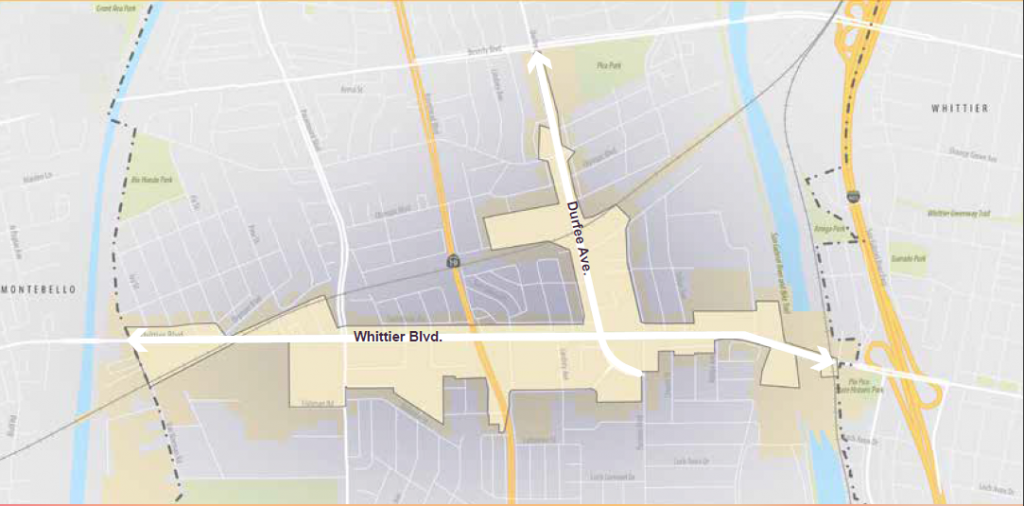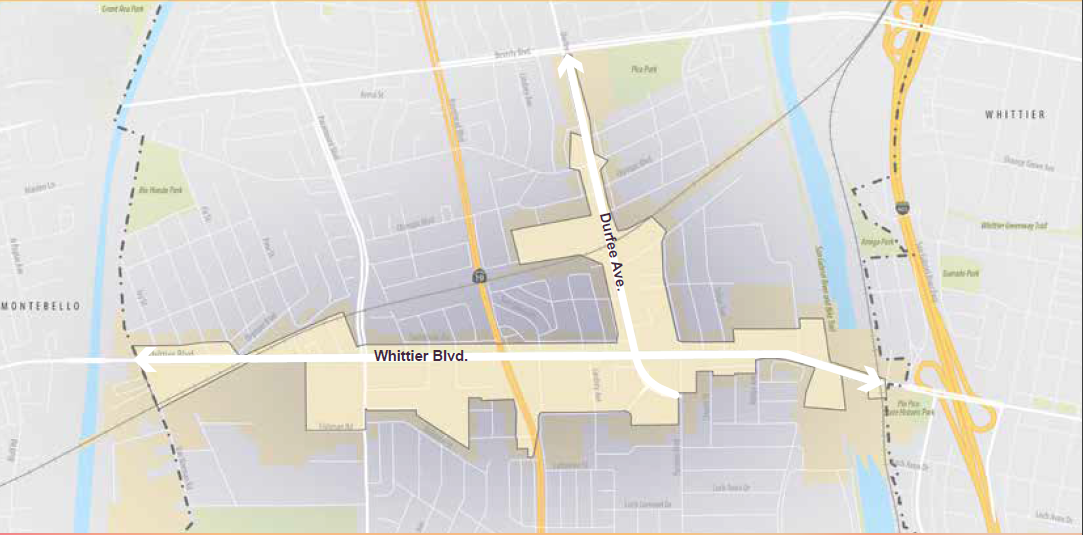 The California Department of Transportation (Caltrans) awarded the City of Pico Rivera a $322,000 grant for the Historic Whittier Boulevard Multi-Modal Revitalization Plan. This Plan will encompass the Circulation and Mobility chapter of the Specific Plan and will establish a multi-modal plan and streetscape design manual that will:
Establish a collaborative vision and cross-sector constituency committed to the transformation of Whittier Boulevard into a high-quality multi-modal corridor utilizing Smart Mobility Framework and Complete Streets principles;
Develop community-driven design concepts and implementation steps that improve conditions for walking, bicycling, transit and transit-supportive development to serve the needs of all modes and users;
Conduct extensive public participatory processes to identify strategies that improve safety, promote active modes of transportation, support first and last-mile connections to transit, and promote infill and revitalization; and
Support the State and Regional Transportation Plan/Sustainable Communities Strategy (RTP/SCS) goals of reducing vehicle miles traveled and GHG emissions, maximizing mobility and accessibility, preserving and ensuring a sustainable regional transportation system, protecting the environment and supporting healthy and equitable communities.
The Program will be managed by CivicWell and the outreach and communications plan will be managed by Day One.