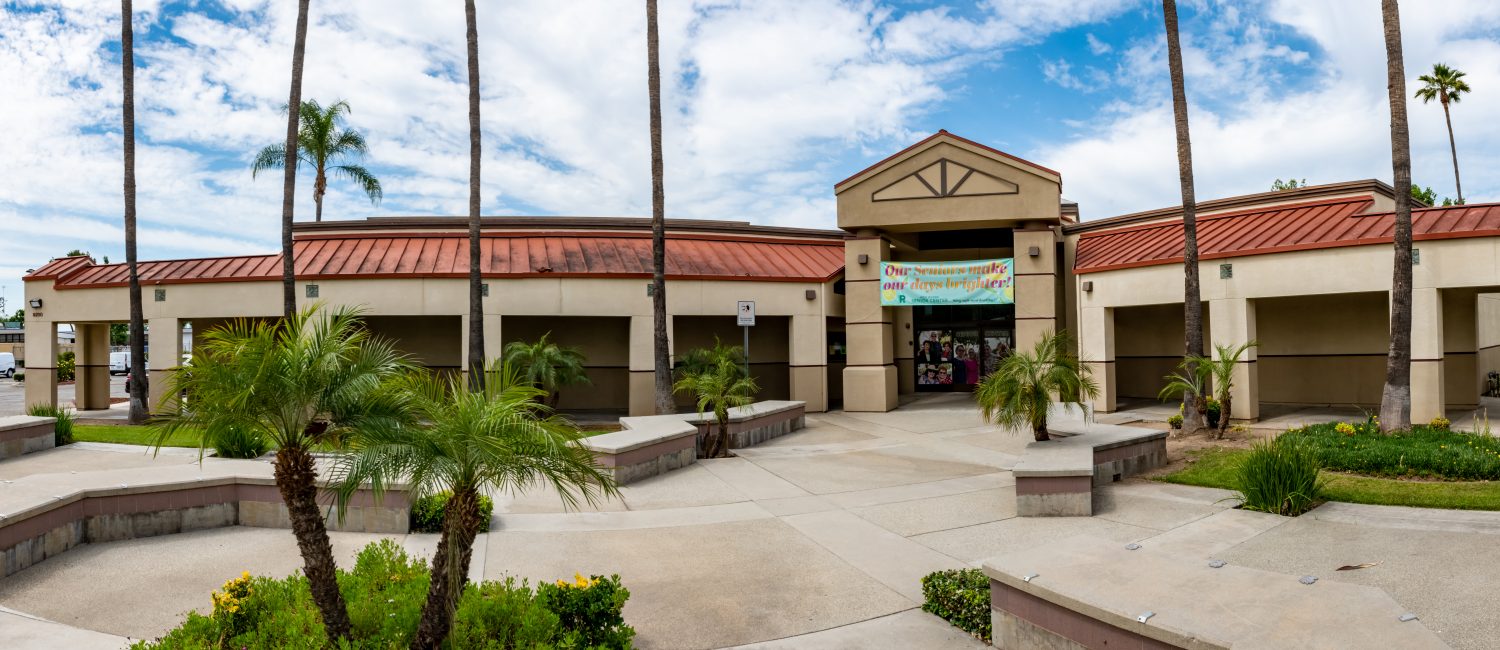 Social Services
SASSFA Lunch Program
Adults aged 60 and older can register to participate in the Southeast Area Social Service Funding Authority (SASSFA) meal program. For program information and to register, call (562) 699-3231 ext 252.
SASSFA Home Delivered Meal Program
To be eligible, adults 60 and older must be homebound due to illness, surgery, or otherwise isolated. For more information, call (562) 699-3231 ext 252.
Pico Rivera Dial-A-Ride
Curb-to-curb transportation service within the City for Pico Rivera for residents 55 and older and disabled residents of any age. All interested residents must complete a registration application with a processing fee of $5. Please bring a current identification card and a utility bill as proof of residency to the Senior Center.
Case Worker
A bilingual Case Worker is available to provide information and referral services for seniors 50+. For more information refer to the Case Worker brochure or to make an appointment with the Case Worker, call (562) 948-4844.
Additional services include:
AARP Driver Safety Course
AARP Tax-Aide Program
Congresswoman Linda Sanchez Community Outreach – Federal Programs
Financial Workshops
Educational Services
Free Blood Pressure and Glucose Screenings
Legal Counseling
For more information on Social Services, please contact the Senior Center at (562) 948-4844.
Referral Services  
Nursing Facility

Colonial Gardens Nursing Home
7246 Rosemead Blvd.
Pico Rivera, CA 90660
562-949-2591
 
El Rancho Vista Health Care Center
8925 Mines Ave.
Pico Rivera, CA 90660
562-942-7019
elranchovista.com
Montebello Care Center
1035 West Beverly Blvd.
Montebello, CA 90640
323-724-1315
 
Pico Rivera Healthcare Center
9140 Verner St.
Pico Rivera, CA 90660
562-948-1961
 
Rio Hondo Convalescent Home
273 E. Beverly Blvd.
Montebello, CA 90640
323-724-5100
 

Assisted Living

Brookdale
8101 Painter Ave.
Whittier, CA 90602
562-698-0596
brookdale.com
Brookdale Casa Whittier
10615 Jordan Rd.
Whittier, CA 90603
562-943-3724
brookdale.com
Whittier Place Senior Living
12315 Burgess Ave.
Whittier, CA 90604
562-222-7584
 
Merrill Gardens@Chateau Whittier
13250 Philadeplia St.
Whittier, CA 90601
562-309-4371
merrillgardens.com
Posada
8120 Painter Ave.
Whittier, CA 90602
562-945-2651
bergcommunities.com

Independent Living – Section 8 / Subsidized Housing

Beverly Towers
1315 West Beverly Blvd.
Montebello, CA 90640
323-726-2111
 
Casa La Merced
140 N. Montebello Blvd.
Montebello, CA 90640
323-721-9668
 
Montebello Senior Villas
2051 West Whittier Blvd.
Montebello, CA 90640
323-724-6888
 
Seasons at the Hoover
7035 Greenleaf Ave.
Whittier, CA 90606
562-696-1848
 
Silver Crest
12015 Lakeland St.
Santa Fe Springs, CA 90670
562-946-7717
 
South Fulton
10829 Fulton Wells Ave.
Santa Fe Springs, CA 90670
562-944-4999
southfultonvillage.com
Telacu Del Rio
9036 Washington Blvd.
Pico Rivera, CA 90660
562-801-1428
 
Verner Villa
9220 Verner St.
Pico Rivera, CA 90660
562-948-1852
 
Via Campos Senior Villas
2201 Via Campo
Montebello, CA 90640
323-888-1194
 
Whispering Fountains
12251 Washington Blvd.
Whittier, CA 90606
562-698-6576
rpkdevelopment.com
William Penn Manor
7025 Friends Ave.
Whittier, CA 90602
562-945-1344